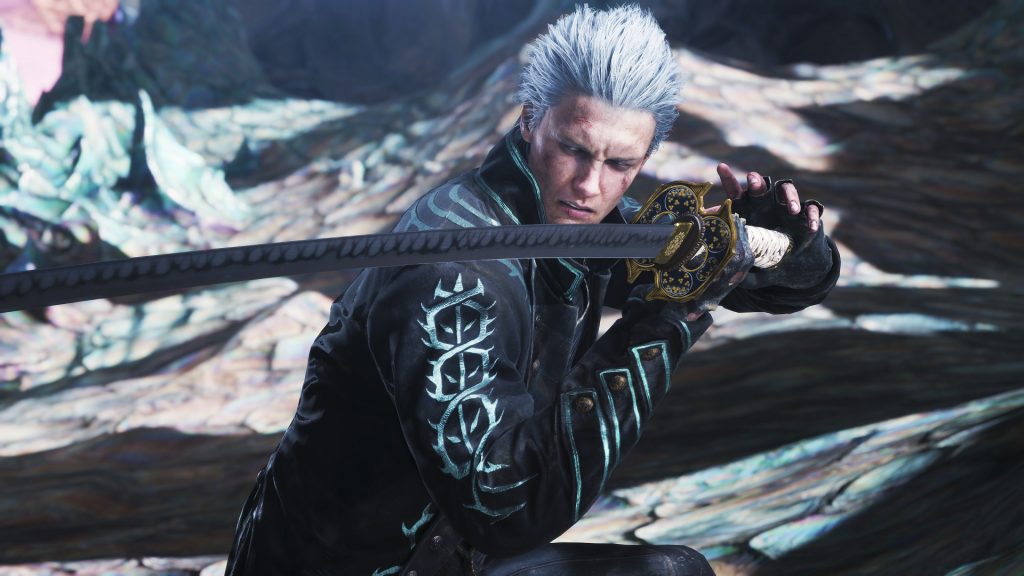 Capcom has announced that the Vergil DLC for Devil May Cry 5 on PS4 and Xbox One will launch on December 15.
Devil May Cry 5's Vergil DLC Out In December
The Vergil DLC will set you back US$4.99 / €4.99 / £3.99, and allows you to play as Dante's silver-haired sibling across the Story Missions, Bloody Palace and The Void. It's something of a trend with Capcom, as they've made Vergil playable in the likes of Devil May Cry 3, Devil May Cry 4 and DmC: Devil May Cry.
Devil May Cry 5 was released for the PS4, PC and Xbox One in March 2019, and will also be coming to PS5 and Xbox Series X/S in the shape of Devil May Cry 5 Special Edition. You can pick this up on November 12 in the US and November 19 for Sony's console.
Devil May Cry 5 Special Edition will feature various improvements over the original version, including 4K and 60 FPS performance mode.
[Source – Capcom]