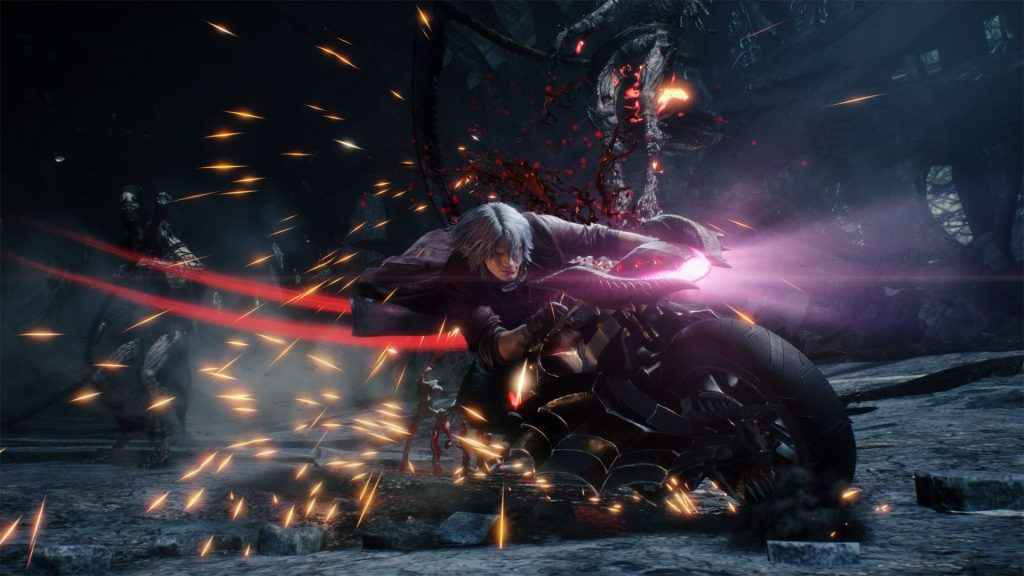 Speaking to IGN in a recent interview, Adi Shankar – executive producer on Castlevania – has confirmed he's also working on a Devil May Cry animated series.
Primarily, according to Shankar, to prevent "the jabronis in Hollywood from fudging (he didn't say fudging) this one up, too". A sentiment no doubt many other gamers will share; particularly after the first underwhelming details of the upcoming Monster Hunter movie were revealed a few weeks' back. Seriously, what do interdimensional portals have to do with Monster Hunter?
Devil May Cry Animated Series Will be Part of a Larger Universe
Plot and character details remain unknown at this time. As does a potential release date and streaming platform – although we wouldn't be overly surprised to see it wind up on Netflix.
What we do know, however, is that the Devil May Cry animated series will be part of a larger universe. The "Bootleg Universe", as Shankar calls it, alongside Castlevania.
Which is an interesting concept in and of itself, and raises the question: does Shankar intend to incorporate other famous video game series into this bizarre hotchpotch of IPs? Bayonetta perhaps, if they intend to continue the demonic theme. Only time will tell.
Either way, we're intrigued to see what Shankar and co. will do with Devil May Cry. Seeing as the Castlevania animated series is one of the more faithful and objectively impressive video game-television/movie adaptations ever produced.
But will you be watching Devil May Cry? Or will you be sticking to next year's DMC5? Let us know down in the comments.
Source: IGN