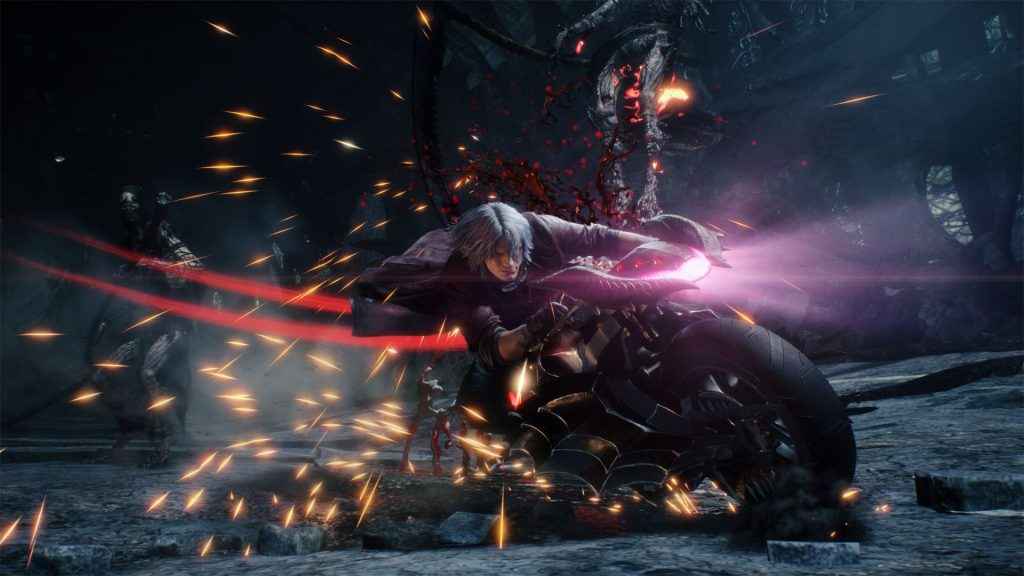 A Devil May Cry stage play, titled The Live Hacker, is coming exclusively to Japan next Spring.
Running for a total of thirteen shows between the 1st and the 10th March 2019 at Tokyo's Zepp DiverCity, The Live Hacker will feature a blend of stylish action and musical performances, in an effort to capture the essence of the original series of games.
Devil May Cry Stage Play – The Cast
Various roles have already been cast.
Ryoma Baba will play the role of silver-tongued, white-haired protagonist Dante. While Kim Kwangsoo of Korean boyband Supernova, Ami Maeshima, Yuki Nakayama, Tomoya Yamaguchi, Takuma Sueno, and Jun Shirota have signed on to play Gideon, Elise, Henry, Owen, Luke, and Muul respectively.
The roles of Noah, Liam, and Lady have yet to be filled. However, Jun Yoriko – who also directed the Resident Evil stage play Biohazard: The Stage – is set to helm the project.
Ticket Price and Availability
Tickets for the show are going at 7,800 (£53/$69) for general admission and 9,800 (£66.50/$86.50) for premium.
Registration for the limited-time lottery commencing on the 10th November at 10am JST (01:00 GMT) and remaining open until 11:59 (02:59 GMT) on the 25th November. With the identities of the lucky winners being announced a few days' later on November 29th at 13:00 JST (04:00 GMT).
Devil May Cry 5, meanwhile, releases on the PS4, Xbox One, and PC. That's slap-bang in the middle of the play's run on the 8th March 2019.
Interestingly, in addition to the game's standard single player campaign, DMC5 will support online multiplayer for up to three players.
Source DMCLive-Hacker via Siliconera