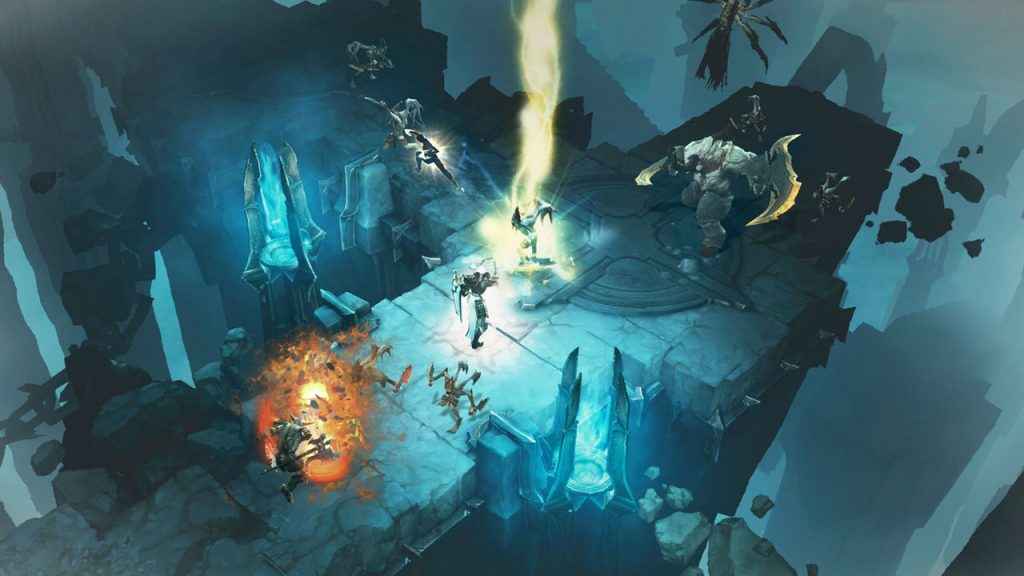 Update 18/10/2018 @ 12:50 – News of a potential Diablo 4 announcement at this year's Blizzcon might have been a bit premature.
Responding to the rumours in a recent blog post, Blizzard said:
BlizzCon 2018 is almost here and we've seen a lot of rumors flying around about our plans for Diablo at the show. These are very exciting times—we currently have multiple teams working on different Diablo projects and we can't wait to tell you all about them… when the time is right.

We know what many of you are hoping for and we can only say that "good things come to those who wait," but evil things often take longer. We appreciate your patience as our teams work tirelessly to create nightmarish experiences worthy of the Lord of Terror.
No Diablo 4 Announcement, but what About the Future of the Series?
In other words, though there are big things going on behind the scenes at Blizzard, anything as significant as a Diablo 4 announcement isn't on the cards right now.
Not to worry, though; Blizzard has already stated it plans to discuss the future of Diablo at this year's event. Which should be more than enough to sate the appetite of even the hungriest Diablo fan.
Original Story 12/10/2018 @ 12:01
There's been an interesting development in the run up to Blizzcon 2018, following a potential Diablo 4 leak from none other than Blizzard itself.
The leak in question comes via the Blizzard Gear Store in the form of two t-shirts and a poster featuring the tagline "Diablo Reign of Terror" – which those familiar with the series have already pointed out is the name a trophy in Diablo III.
It's far from conclusive, in other words. But, with the developer already promising to discuss the future of the ever-popular dungeon crawler at the upcoming event, these as yet unexplained trinkets have been more than enough to set tongues wagging in the community.
Other Explanations for Today's 'Diablo 4 Leak'
Aside from the possibility that the name of the shirts/poster is simply a nod to the trophy of the same name mentioned above – and thus perhaps designed to serve as another badge of honour for those who have successfully cleared Diablo III on normal difficulty in Hardcore mode – some fans have postulated other explanations for the sudden appearance of this new merch.
One particularly interesting explanation suggests "Reign of Terror" could be the name of the upcoming Diablo animated Netflix series.
While there's every chance it could refer to some form of a remaster or remake (even Diablo III released on the last generation of consoles, initially) or is simply an esoteric reference to one of the multiple, separate Diablo projects Blizzard is currently working on.
Either way, it'll be fascinating to see what emerges from Blizzcon 2018 when it kicks off on the 2nd November.