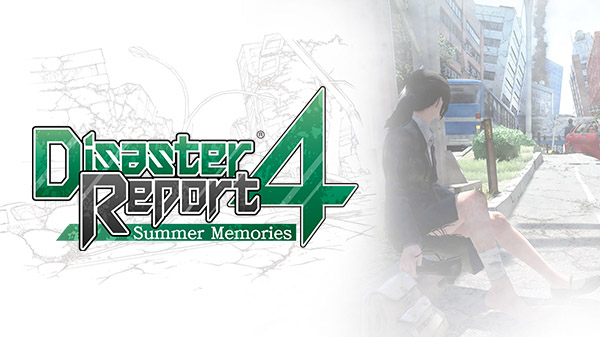 NIS America has confirmed that Disaster Report 4 Plus: Summer Memories is launching in North America and UK in early 2020. The game is coming to PlayStation 4, Nintendo Switch, and PC, with the PS4 version of the game also supporting PlayStation VR.
Disaster Report 4 Plus: Summer Memories Release Targeting Early 2020
Disaster Report 4 Plus: Summer Memories will ship in a standard edition and a limited edition, the latter of which will set you back $89.99 and includes a copy of the game, a soundtrack CD, an Emergency backpack, identification tag, and First Aid collector's box. If you fancy splashing the cash on this, then you can hit up the NIS America Online Store and get your order in now.
Set following the events of a devastating earthquake, Disaster Report 4 sees players teaming up with fellow survivors as you navigate the remnants of a once-mighty city amidst wrecked buildings and cracked streets. Decision making is of paramount importance; you'll need to make crucial choices throughout the game, which will have a direct impact on the fortunes of both yourself and your fellow survivors.
What's more, the game's developers have created unique scenarios in collaboration with the Kobe City Fire Bureau, offering realistic situations to tackle in the middle of the disaster zone.
Disaster Report 4 was originally slated for release on the PS3 in March 2011, one day before the 2011 Tohoku earthquake and tsunami, before being cancelled a few days after the disaster. Kazuma Kujo, the game's chief producer, acquired the rights to the franchise at Granzella in December 2014, with the project re-emerging a year later, now rebuilt for the PS4. The game eventually came out in Japan in November 2018.
The game will feature Japanese audio with English subtitles for its US and UK release. Check out a new trailer for Disaster Report 4 Plus: Summer Memories below.