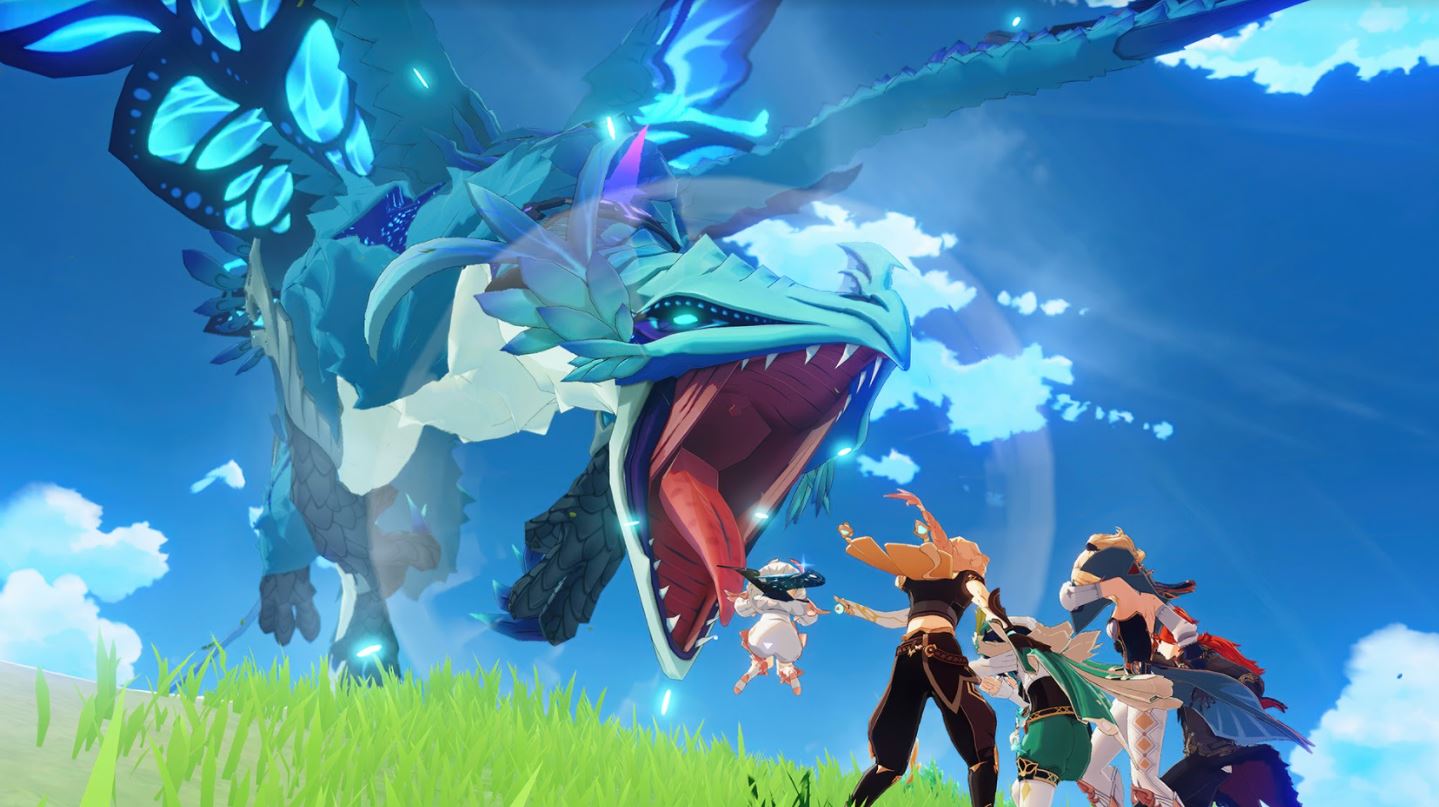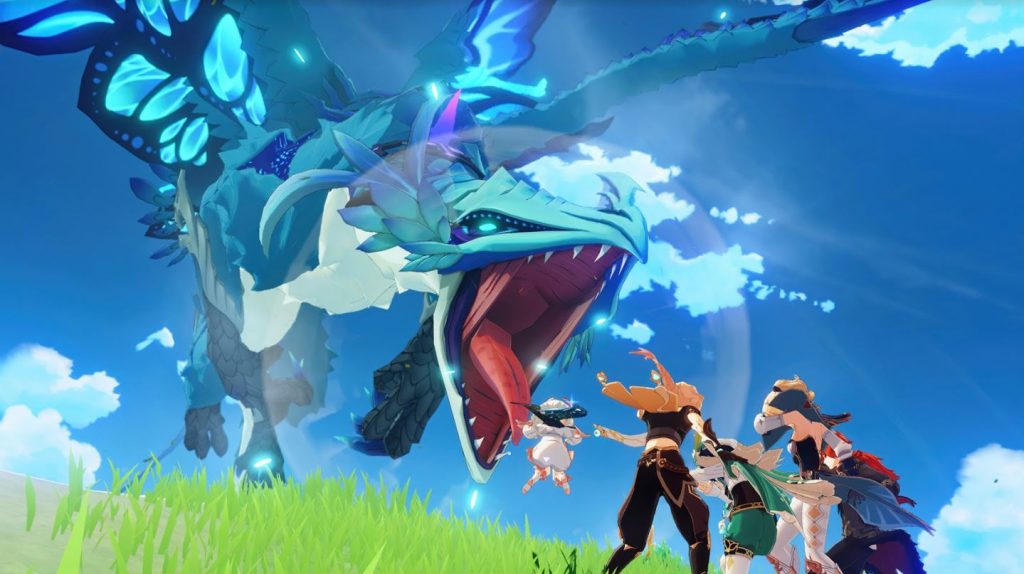 Free to play RPG Genshin Impact is officially out on PS4 worldwide and everyone can get stuck into the world and explore its Breath of the Wild-style gameplay. But, just before the game's release, we got the chance to ask some questions to the Chinese developer miHoYo. In this interview we discuss, the game's free-to-play model, what players can expect when it comes to microtransactions and support, how the studio shifted from making mobile games to a worldwide console release.
---
PSU: What was the driving motivation to release Genshin Impact as a Free to Play title?
miHoYo: The F2P system allows the game to be accessible to more players, and players are free to choose whether and how they want to spend money based on their experience with the game. Our goal is to allow players to experience Genshin Impact for themselves and to enjoy it in their own way.
PSU: What can we expect from microtransactions? Can we expect further additions to the story? New characters?
miHoYo: Genshin Impact is free-to-play. Players can download the game and experience it for themselves completely for free. The in-game shop allows players to buy Genesis Crystals, supply packs, as well as Primogems. Primogems are used to purchase Wish items, such as Intertwined Fate and Acquaint Fate, which in turn can be used to obtain rare weapons and characters. Other items like Gnostic Hymn and Gnostic Chorus are used to upgrade the Sojourner's Battle Pass and obtain in-game items.
The story of Genshin Impact is an ongoing process that will continue to evolve over the next several years. We have only introduced two of the seven major cities of Teyvat at the time of launch, so this is just the tip of the iceberg of what is to come. New stories, cities, maps, and characters will continue to be released, revealing more and more secrets of the world of Genshin Impact.
PSU: With many comparisons to Legend of Zelda: Breath of the Wild, How do you respond to critics calling Genshin Impact a clone of the popular title?
miHoYo: The Legend of Zelda: Breath of the Wild is one of the most popular and respected titles in the industry, and one which our staff hold in high regard. In a post that our team circulated to players last year, we mentioned that The Legend of Zelda: Breath of the Wild was one of our inspirations for creating Genshin Impact as an open-world action RPG. That said, it is important to note that once you actually pick up the game, you will find the experience of Genshin Impact to be very different from that of The Legend of Zelda: Breath of the Wild. Genshin Impact features a fully original story and characters, and the core gameplay revolves around assembling a party of multiple characters and engaging in a combat system based on interactions between different elements. In the first few closed betas we invited select players to experience the game and provide us with feedback. With the game launching on September 28, we are hoping that players can experience the uniqueness of the game first-hand, and of course that they will enjoy the experience.
PSU: How will cross-play function in Genshin Impact? Can you explain how a Google account will link up on the PS4 and PSN?
miHoYo: PC and mobile devices can share data using a miHoYo account. PlayStation players can play co-op together with both PC and mobile players but are unable to share account data with other platforms. Google accounts cannot be linked to PSN accounts at this time.
PSU: miHoYo is primarily known for making mobile games. Genshin Impact is something of a departure for the studio. Can you tell us what challenges you had to overcome moving development over to consoles?
miHoYo: A cross-platform open-world game is not an easy thing to develop, requiring the developers to think about game development from a multi-platform perspective. It is important to understand the strengths and weaknesses of each platform, ensuring that the game runs smoothly on PC, mobile and console while leveraging the hardware capabilities of each platform. The work required to develop across multiple platforms at the same time far exceeded our expectations. When creating artistic resources, for example, we must first set up a cross-platform general solution and choose the appropriate technological implementation for each platform, then develop artistic guidelines for each platform based on the solution, in order to implement features and create artistic resources. We even developed a cross-platform automated checking tool to facilitate the validation and checking process.
The relative youth and inexperience of our team also presented a challenge. As a platform designed for gaming, the PS4's hardware design and minimal driver layer presents a lot of freedom for development, but also made it a challenge to develop efficiently. Feature development is only the first step; utilizing and optimizing for PS4 hardware requires a lot of effort. Fortunately, we have a very dedicated and motivated team that works hard to resolve any problems we encounter during development and beta testing.
PSU: With so many Free to Play titles battling for players attention what sets Genshin Impact apart that will grab peoples attention and more importantly keep them playing for years to come?
miHoYo: Genshin Impact showcases a lot of what we want to do in a video game, including an original story, elemental interactions, and single-player and co-op modes that players on PC, mobile and PlayStation to experience for themselves. The launch on September 28 is only the first step in an ongoing process as we continue to update the game. We are committed to adding new features and content to continue improving the gaming experience.
PSU: How have you balanced the game's challenges between single and multiplayer to create an equally entertaining experience?
miHoYo: We are seeking to deliver an immersive open-world with Genshin Impact, giving players complete choice over whether to experience the full game in single-player or to invite friends to join for certain challenges (e.g. boss fights and domain challenges) in parties of up to 4 players. The two modes have different focuses and are rewarding in their own unique way. Note that you must reach Adventure Rank 16 in order to unlock co-op mode.
PSU: Will there be specific quests designed to be completed through multiplayer? Such as raids, and dungeons?
miHoYo: As we mentioned, Genshin Impact gives the player total freedom over whether to complete the game on their own or invite their friends to explore the world together and complete certain challenges such as boss fights and domains. Which one you choose is entirely up to you — there are no stages or challenges that can only be completed in co-op mode.
---
Genshin Impact is available now for free on PS4.
Thanks to miHoYo for the interview opportunity.