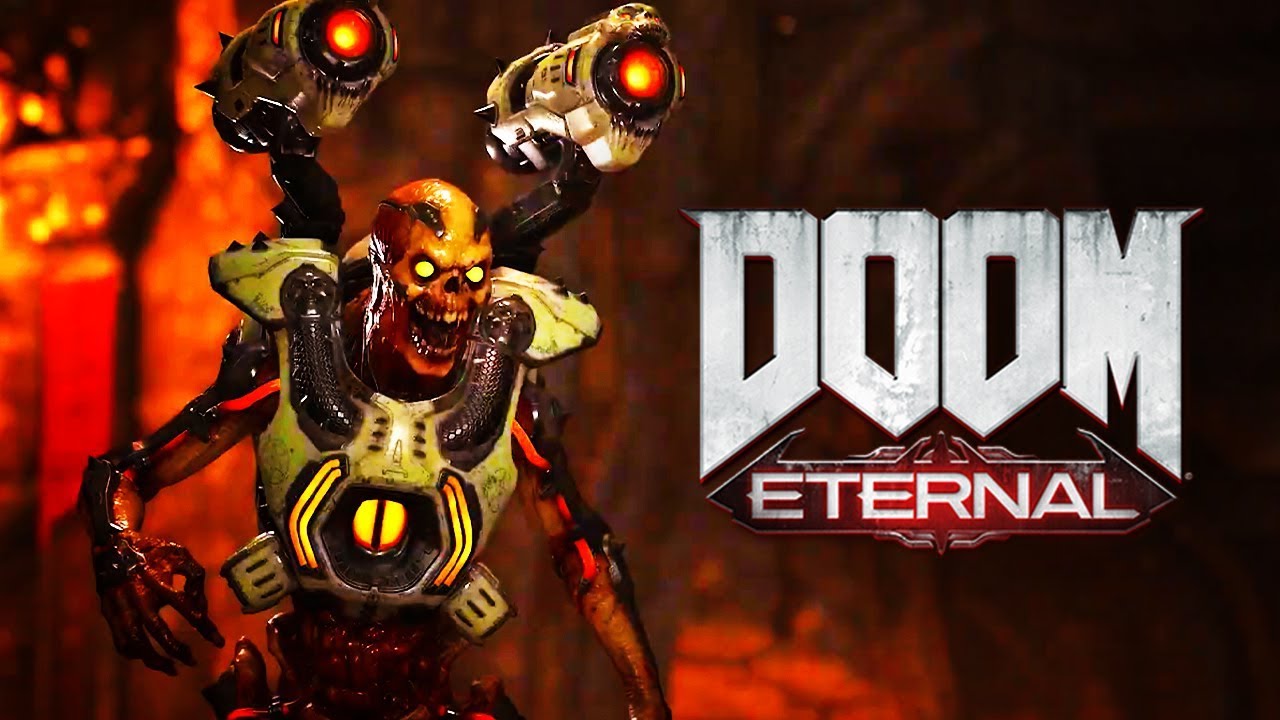 The creators of DOOM Eternal have released a new overview trailer detailing the game's multiplayer-focussed Battlemode, which sees two players assuming control of one of the many demons in DOOM Eternal and going up against one Slayer. We caught a glimpse of this at QuakeCon, and now id Software has seen fit to bring us fully up to speed on the new mode.
DOOM Eternal Battlemode Detailed
The DOOM Eternal Battlemode includes five playable demons, three of which have been confirmed as The Revenant, The Pain Elemental, and The Mancubus. Each one has its own unique strengths and weaknesses on the battlefield, and those in control of the Slayer must eliminate both demons to secure the match before any respawns.
Furthermore, the demon-controlled players are able to lay various traps to help them dispatch the Slayer, and can also call upon a group of AI-controlled flunkies to help dish out some damage. The Slayer can move around undetected by the demons, but only if they are able txobreak the line of sight if spotted.
Obviously, the Slayer comes equipped with a diverse range of weapons and equipment to dispatch the demonic duo. However, despite being more powerful than a single demon in a one-on-one fight, the Slayer must still tread carefully, as they have to mange their ammo and key resources to stand a chance at emerging victorious.
Throw in the usual dose of claret-splattering action and silky-smooth gunplay, and you have what is shaping up to be a worthwhile time sink that should complement DOOM Eternal's meat-and-potatoes campaign nicely.
BATTLEMODE is DOOM Eternal's all-new 2-v-1 multiplayer mode. Developed in-house at id Software, BATTLEMODE features all the fast, frenetic and ferocious combat that defines DOOM's single player. Fight across six unique arenas with 5 playable demons — ALL future maps and playable demons will be free for all players.
Check out the footage below.
DOOM Eternal will be unleashing all manner of hell on PlayStation 4, PC, Google Stadia, Nintendo Switch, and Xbox One on November 22.