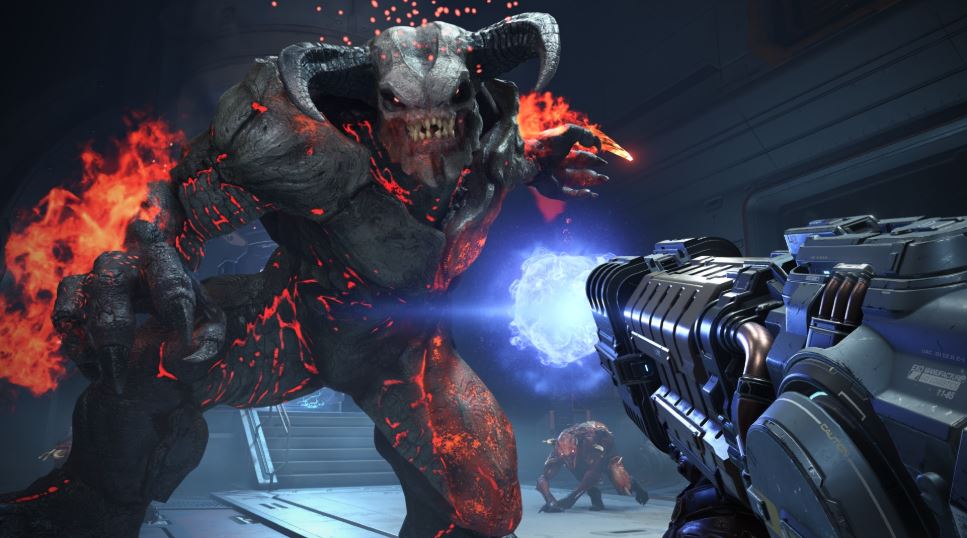 Now this was news I was hoping not to read.
Bethesda and id Software have confirmed that DOOM: Eternal will now release in March 2020 via a blog post which you can see below.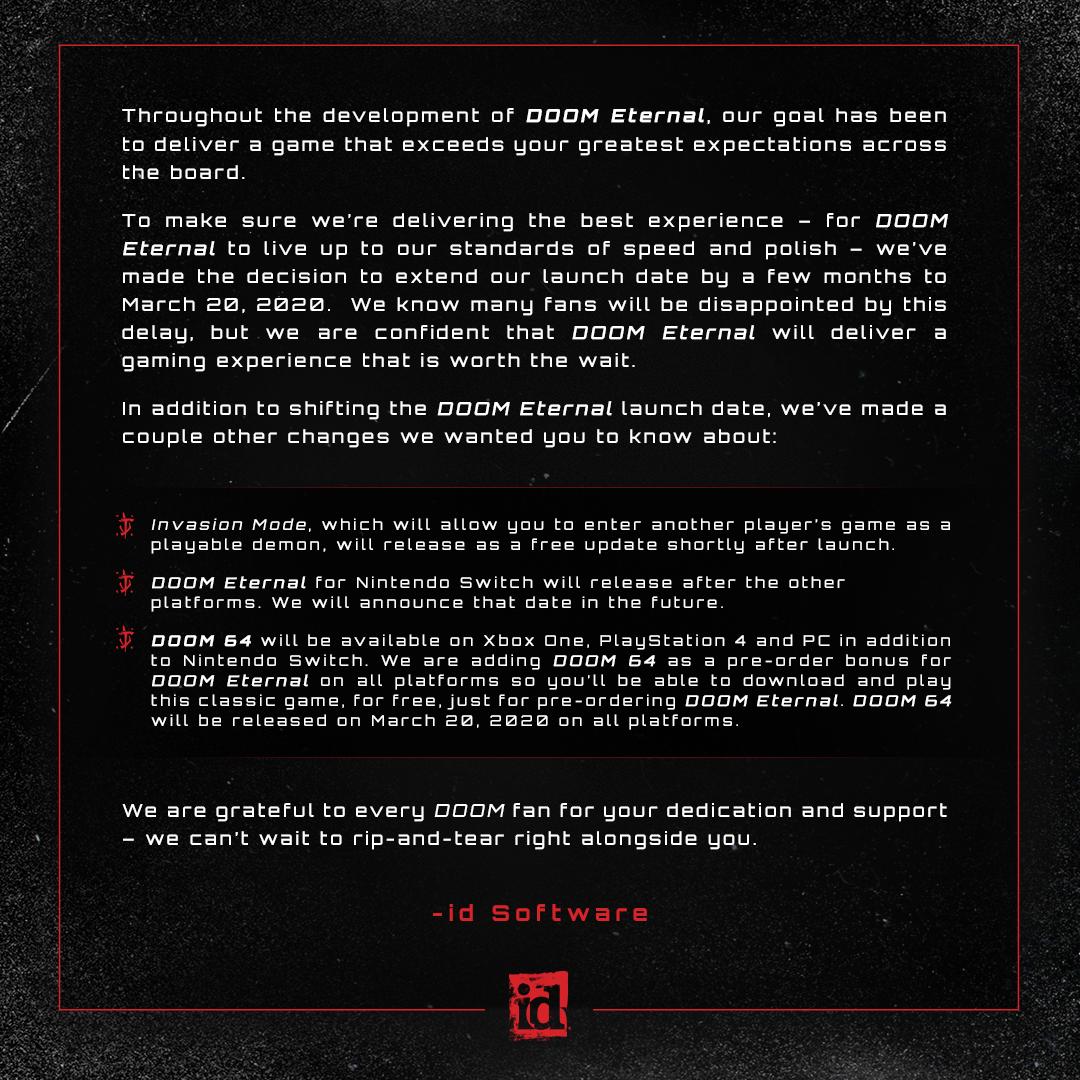 However, one slight upside to all of this is that DOOM 64, previously confirmed as a Nintendo Switch only preorder incentive, will be available for PS4 and Xbox One gamers too if they pre-order game.
Roll on March 2020 I guess.
Source: Bethesda