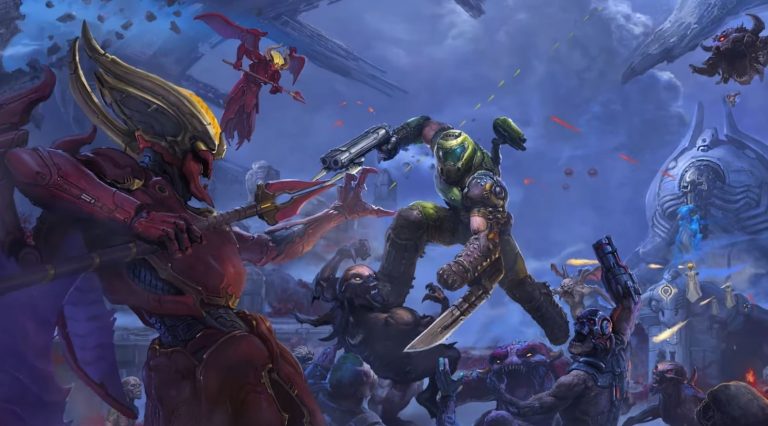 id Software has snapped up two new composers to aid with DOOM Eternal's The Ancient Gods DLC, following the departure of long-time composer Mick Gordon earlier this year.
New Composers Hired For DOOM Eternal The Ancient Gods DLC
Andrew Hulshult and David Levy will be collaborating on the soundtrack for The Ancient Gods, with the former having previously worked on Dusk and Quake Champions.
In case you missed it, Gordon claimed back in April that he wasn't able to mix the full soundtrack release for DOOM Eternal, prompting criticism from fans towards id Software. The following month, the game's co-director, Marty Stratton, praised Gordon's work in a letter and revealed that Gordon had actually asked for extensions for the mixing process.
As a result, Stratton approached lead audio designer Chad Mossholder to mix the track, with the end resulting being a combination of mixing from both Gordon and Mossholder.
DOOM Eternal's The Ancient Gods DLC (Part 1) will be released on October 20. Check out the latest footage here.
[Source – Andrew Hulshult on Twitter via USGamer]