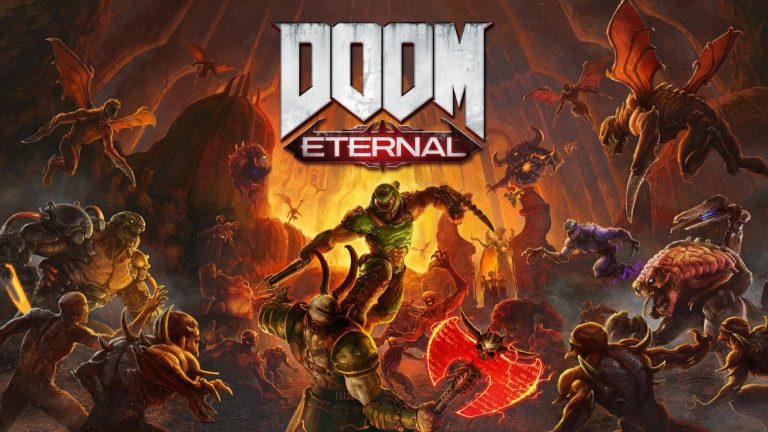 Bethesda has teased a couple of features that will be added with this month's DOOM Eternal Update 2, including a new Battlemode map by the name of Torment. Players can also expect plenty of bug fixes and improvements for the critically acclaimed shooter, too.
DOOM Eternal Update 2 Details
Torment sees the Slayer and Demon team duking it out in perilous halls overgrown with foliage and adorned with cryptic markings, with the Slayer able to take advantage of the map's jump pads to cover ground. However, Demon's can place traps around tight corner to turn the table in their favour.
Related Content – DOOM Eternal PS4 Review
Elsewhere, Bethesda has also promised enhancements to the DOOM Eternal multiplayer, with bug fixes and optimisations, to latency improvements and ability to tailor separate custom keybinds to each Demon.
The full DOOM Eternal Update 2 patch notes will be confirmed later this month, so stay tuned for more details.