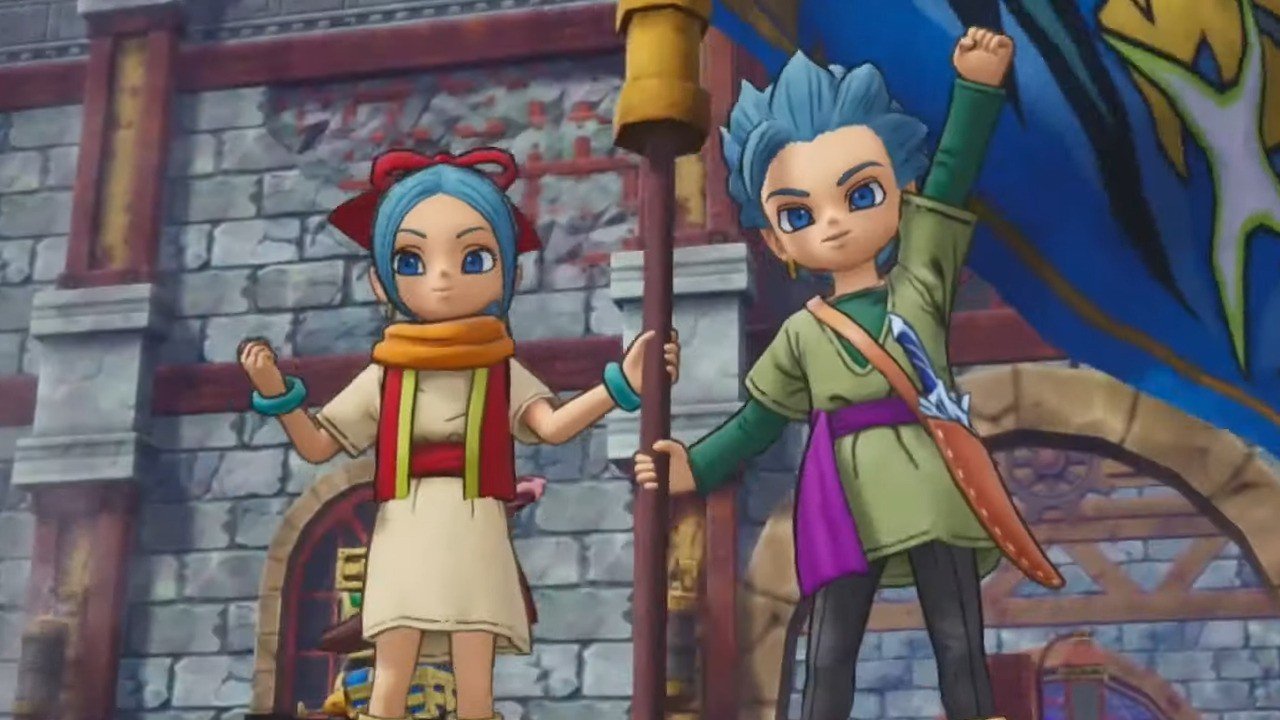 Dragon Quest Treasures, a brand new RPG spotlighting Erik and Mia from Dragon Quest XI: Echoes of an Elusive Age, has been announced by Square Enix as part of the series' 35th anniversary celebrations.
The game is a spinoff in the venerable JPRG series and will see Erik and Mia as the lead characters, although a release date and platforms have not been announced yet. However, Square Enix is planning a simultaneous worldwide release.
Daichi Inuzuka, producer on Dragon Quest Treasures, commented:
You may have seen us show of the designs for Erik and Mia as children before, and through various twists and turns, they have become the lead characters of Treasures. I can't reveal too much about the game at the moment, but I can tell you some important key themes: "Erik and Mia's childhood," and "treasure hunting."
In case you missed it, Square Enix also unveiled two major games during the Dragon Age 35th Anniversary stream: Dragon Quest XII: The Flames of Fate and Dragon Quest III HD-2D Remake, the latter being a full reimagining of the classic 1988 NES game.
Dragon Quest Treasures is now in development and we'll bring you more details as they become available to us.
[Source – Gematsu]