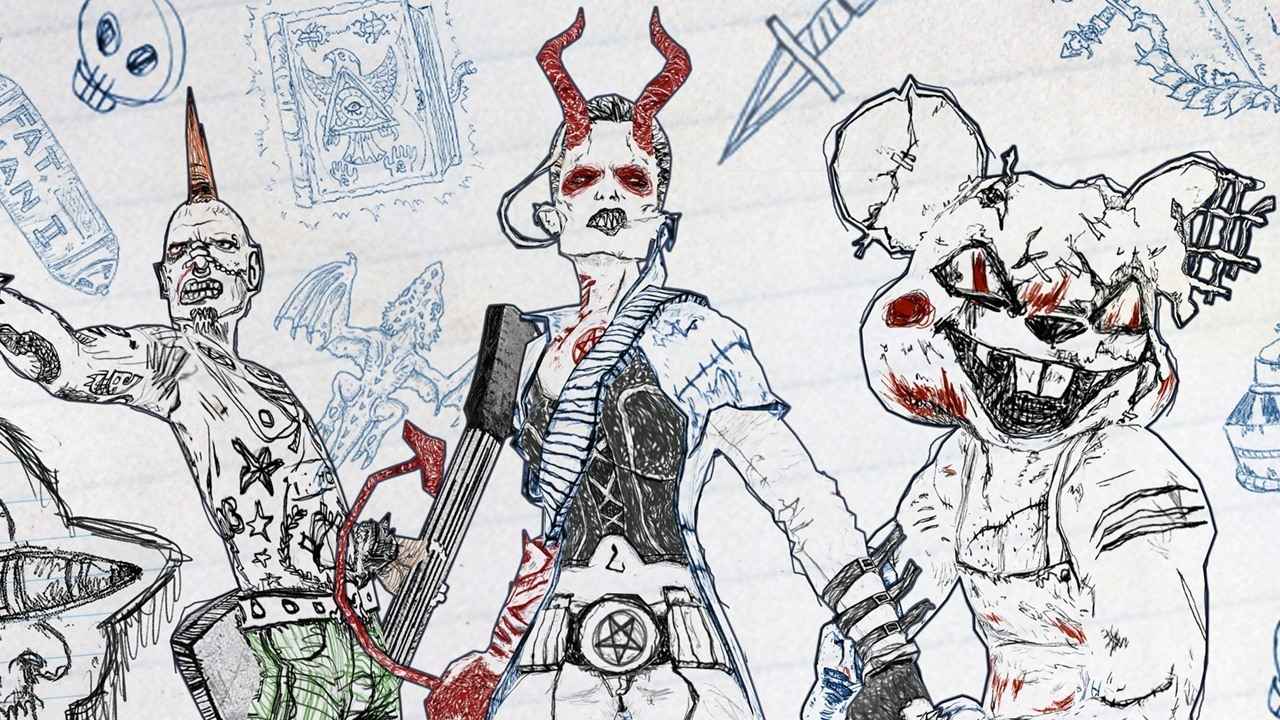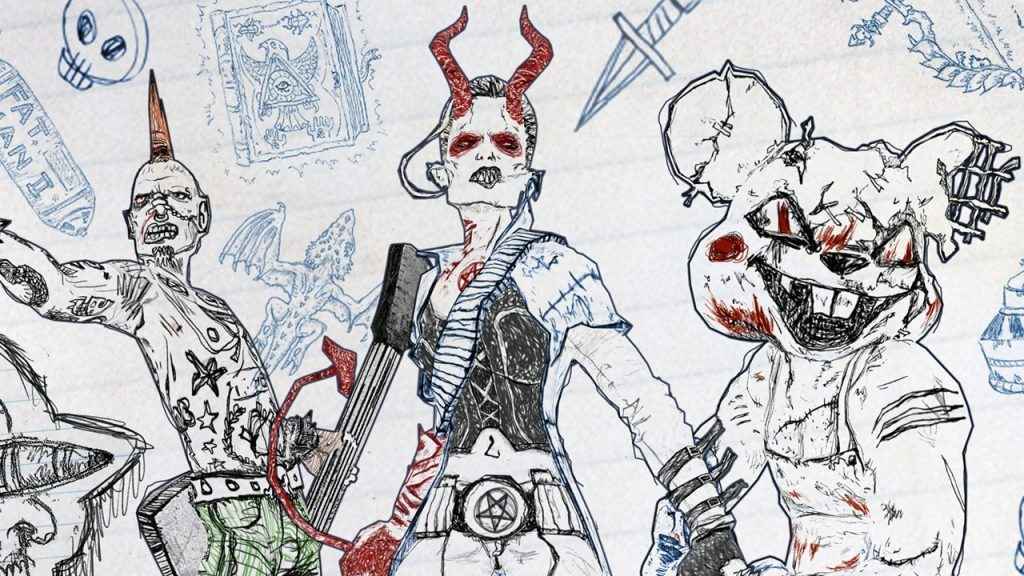 The inevitable has arrived for David Jaffe's Drawn to Death. Following the closure of his studio, The Bartlet Jones Supernatural Detective Agency, earlier this year, the multiplayer servers will be shut down earlier next year.
On booting up Drawn to Death on PS4 today, players noticed an announcement a final date of when the servers will close. As the game is only playable when connected online, it's the death of Drawn to Death on the 25 March, 2019.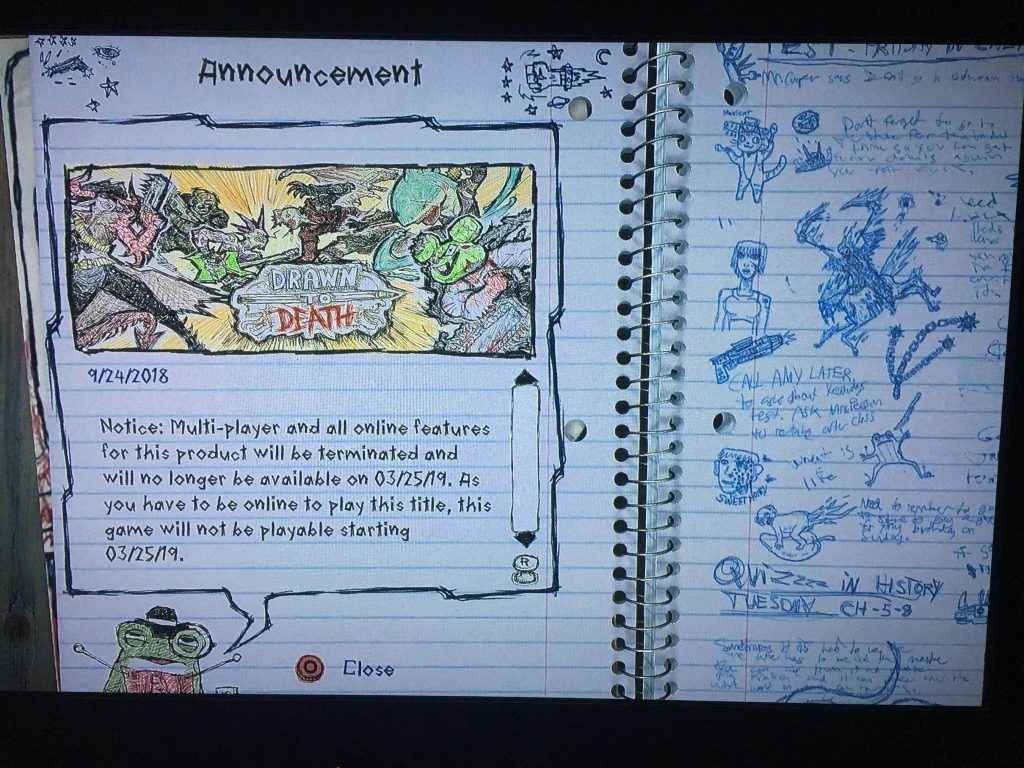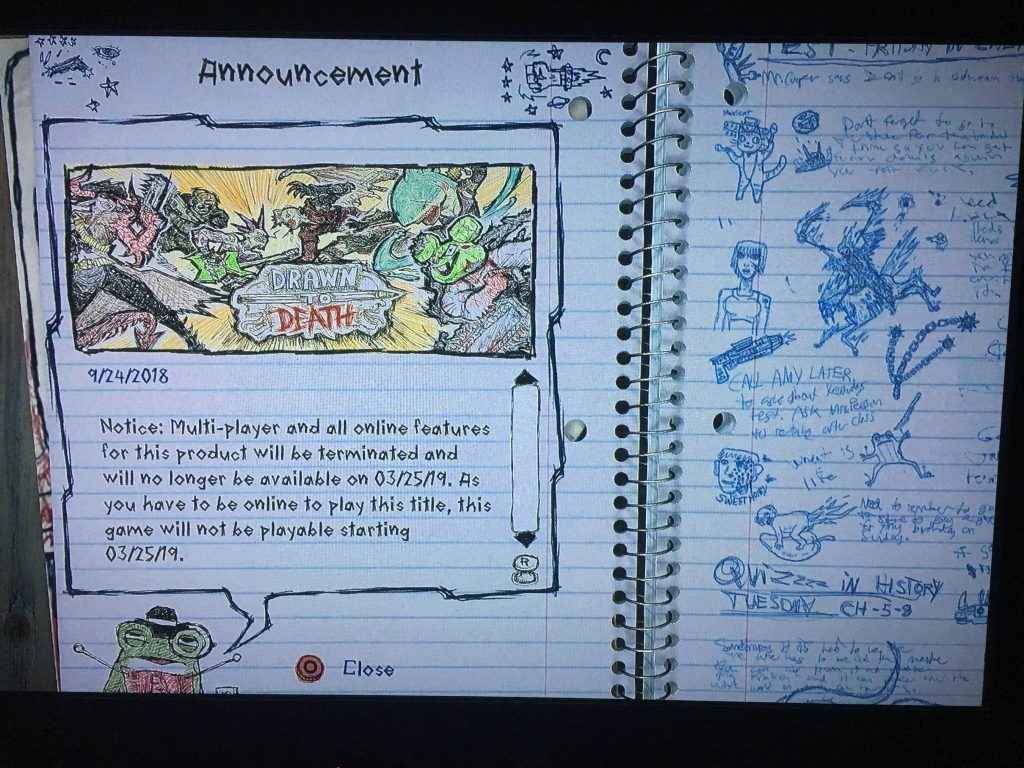 The sketchbook-influenced arena shooter looked great, but overall it wasn't received particularly well by critics, earning an average of 56/10 on Metacritic. Within a short period, it became available for free to PS Plus gamers.
Jaffe's previous work included development on the God of War and Twisted Metal Series. Sadly, Drawn to Death was his one and only title released for the now defunct studio.
Source: Resetera