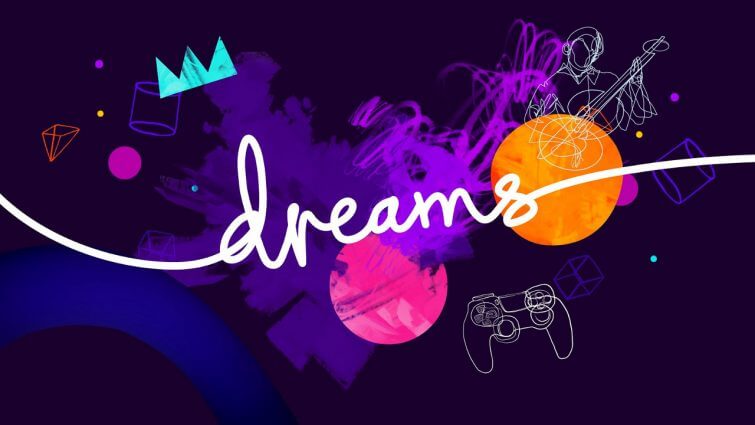 Going into E3, we knew Sony was using their press conference to give a deeper look at four of their biggest first-party releases: Spiderman, The Last of Us Part 2, Death Stranding, and Ghost of Tsushima. However, a surprise, stealth showing from Media Molecule's Dreams may just have been the star of the show.
Dreams E3 2018 Showing Was Quite Clever
While Dreams wasn't shown off in a traditional fashion at the E3 press conference, fans quickly recognized the lovely little animations that kicked of the conference, as well as the short interludes between segments, had Dreams written all over it. Studio director Siobhan Reddy confirmed in a post-press conference interview that the animated intervals were in fact created entirely in Dreams by team Molecule.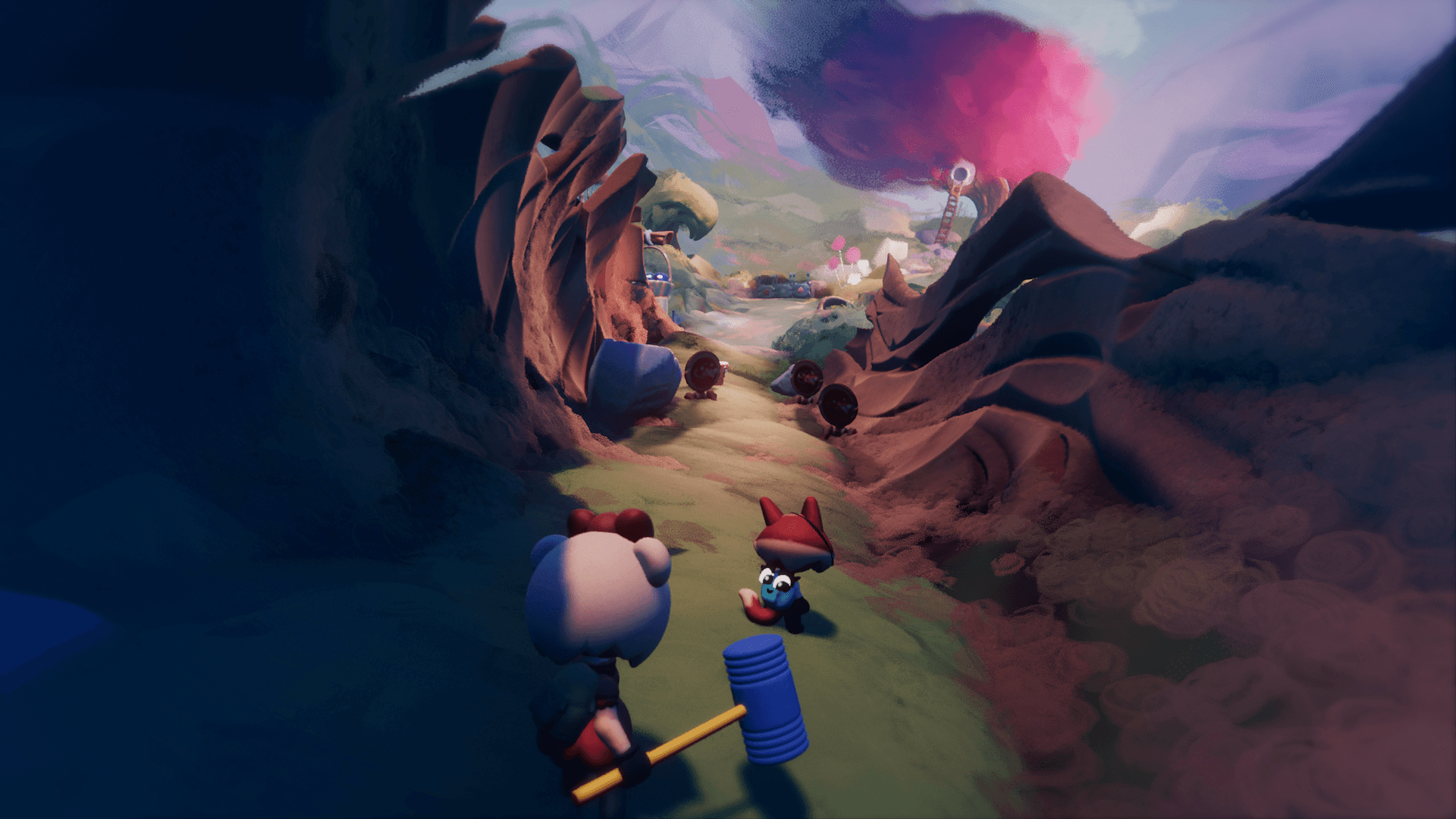 Every game can have a trailer, but not every game can have a guitar playing banana, or singing celery to show off the endless amount of creativity that will be available to you in Dreams. I think Sony presenting Dreams as it did at E3 was not only brilliant but was far more interesting than anything a traditional teaser could have shown us.
Dreams E3 2018 Clips In One Handy Video
The fine folks at Imp Space compiled all the Dreams clips used at E3 into one video.
A few weeks ago the audio department of Media Molecule did a stream showing off how music is created in Dreams, but nothing can prepare you for what took place at Sony's E3 party. A band known as the Molecules (comprised of Mm devs) took to the stage and performed in concert using only a DualShock 4. I thought wielding plastic instruments and playing drunk Rock Band with friends was cool, but this is next level video game jamming!
Media Molecule has released a 4K video of the E3 band jam, check it out below.
If you want to see how the Molecules came together and composed the music, be sure to tune into the monthly Media Molecule Livestream this Friday, June 29, at 5:00 PM BST. The team, I mean band will show you aspiring video game rock gods how to create your own band.
Mark Healey was on-hand at E3 Tuesday to showcase a gameplay demo of Dreams, and while it initially started off being the same footage that fans have been referring to as the lava pancake demo, Mark decided to change it up a bit. We were introduced to a new logic tool in the form of a health modifier that I don't think has been shown before.
If you want to create dangerous scenarios, you can add the health modifier to any object and adjust the amount of damage it will inflict on characters that interact with it. Conversely, your characters can also have their own set of health modifiers. In the demonstration, when Foxy ran into a tree monster bandages appeared on his face to indicate his health was being depleted.
We also learned that you could leave prizes in your games that other players can pick up as a reward for playing your levels. Healey within minutes created a minigame complete with voice-over, music, an animated tree monster, and a moving platform. Playing as Foxy, Mark fell to his death (no judgment) a few times before escaping danger and claiming the loot at the end of the level.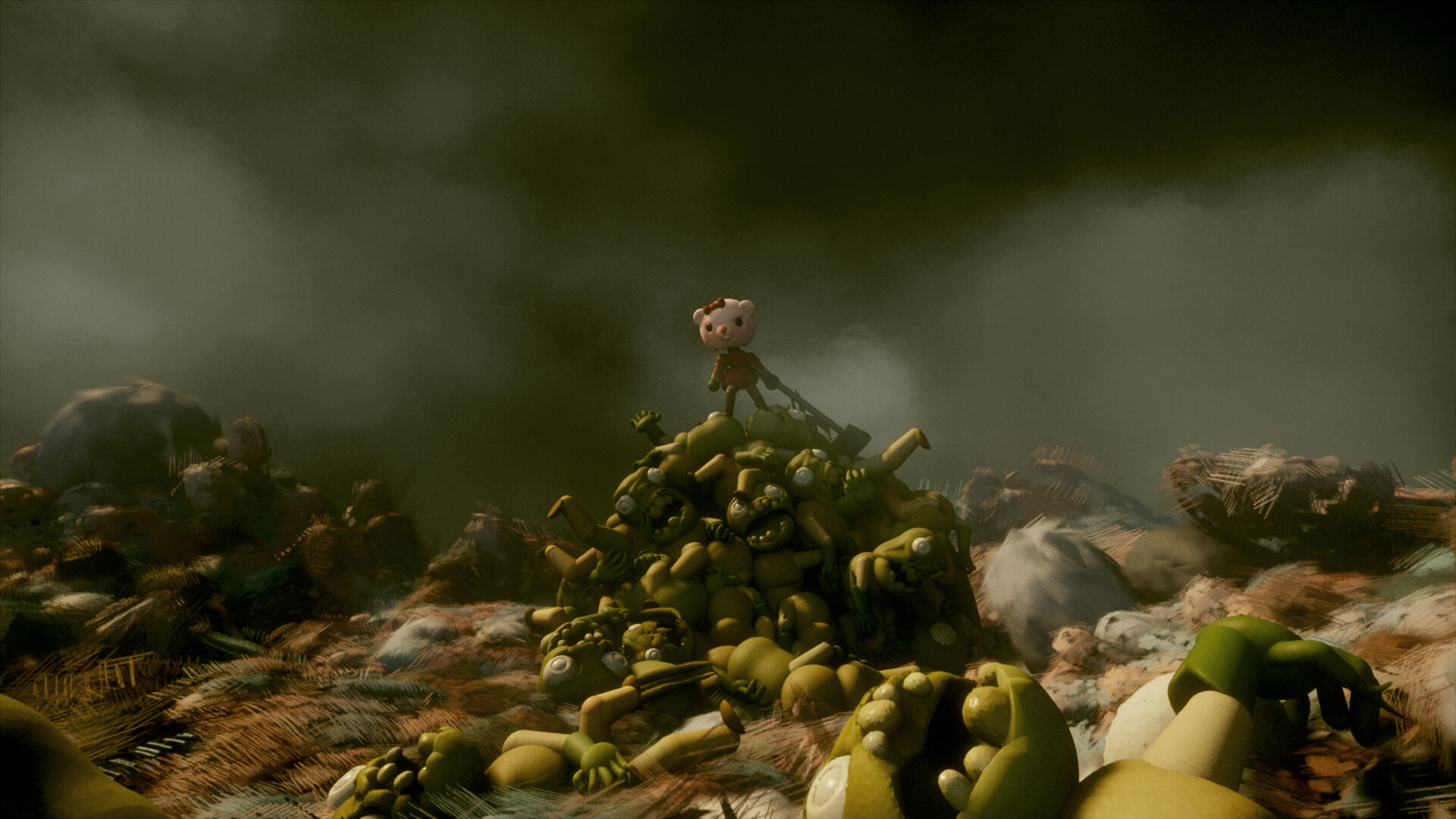 One of the biggest disappointments to come out of E3 2018 is that we still don't have a release date for Dreams. I guess we will have to wait for Walmart of Canada to officially leak that information. On a happier note, a Dreams beta is coming "as soon as possible."
Due to my previous Sims addiction, I didn't think I would ever have the desire to create in a video game again, but my mind is completely blown by the endless possibilities Dreams has to offer. Of course, in reality, I'll probably just create a bunch of cat content.