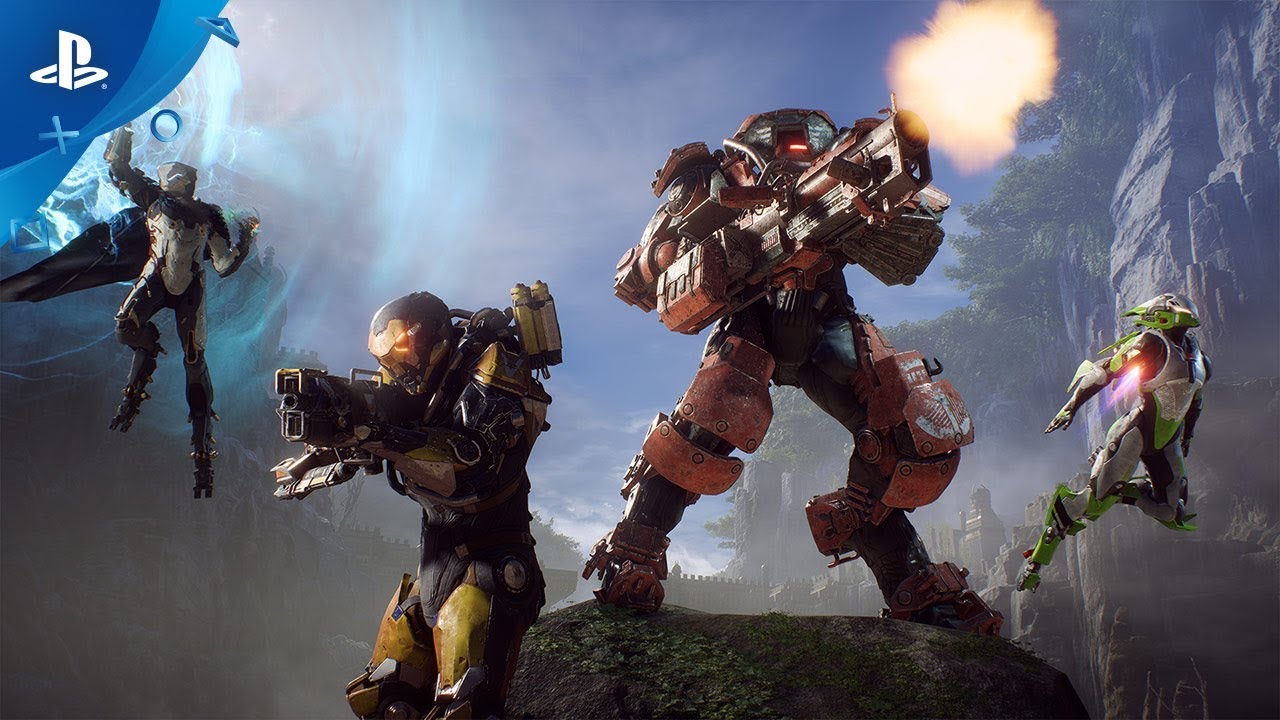 Anthem has had a rocky road since its February launch on PlayStation 4, PC, and Xbox One, and now Andrew Wilson, CEO of publisher Electronic Arts, has conceded that the online multiplayer and matchmaking infrastructures of Anthem are not working as well as intended. Despite this, he said that BioWare, the game's developer, is still working around the clock to take on board user feedback for the shared-world loot shooter.
Anthem May Be Troubled But It Isn't Going Anywhere
Wilson was pretty open about Anthem's problems, although despite concerns from players that the game is slowly going to wither and die out, he made it clear that BioWare is not abandoning the project. Still, it's probably going to be a while before the game has reached a shape where EA can label it a complete success.
"We brought together these two groups of players who were making this emotional value calculation on two different vectors," Wilson told GameDaily.biz. "One was traditional BioWare story driven content, and the other was this action-adventure type content. About the 30 or 40 hour mark they really had to come together and start working in on the elder game. At that point everyone kind of went, 'Oh, hang a minute.' Now the calculation is off…The promise was we can play together, and that's not working very well."
"There are kids today who are 12 years old who weren't around when BioWare started making games… and they have different expectations of what a BioWare game should be in the context of the world they've grown up in," continued Wilson. "As a result of that, BioWare has to evolve and has to expand and has to test the elasticity of that brand. The teams at BioWare will continue to come to work every day and listen to their players old and new and seek to deliver on the promises they've made to those players. That's what you're seeing with Anthem today."
He also made it clear that, had EA not believed in Anthem on a fundamental level, then they would not have invested in the project to begin with. Equally, he believes that Bioware will continue making great games, such as the next Dragon Age; they just to evolve and adapt to the conditions of today's market.
"If we believed that at the very core the world wasn't compelling people, if we believed at the very core that the characters weren't compelling for people, or the Javelin suits weren't compelling, or traversing the world and participating in the world wasn't compelling then provided we hadn't made promises to our players… we might not invest further," he said.
Anthem is available now for PS4, PC, and Xbox One, and you can read our review here.
UPDATE 21/06/2019 – 18:49 BST: This story has been updated to more accurately reflect the context of Andrew Wilson's comments. We deeply apologise to EA and to our readers for any misunderstanding caused.
Source: Den of Geek, GameDaily