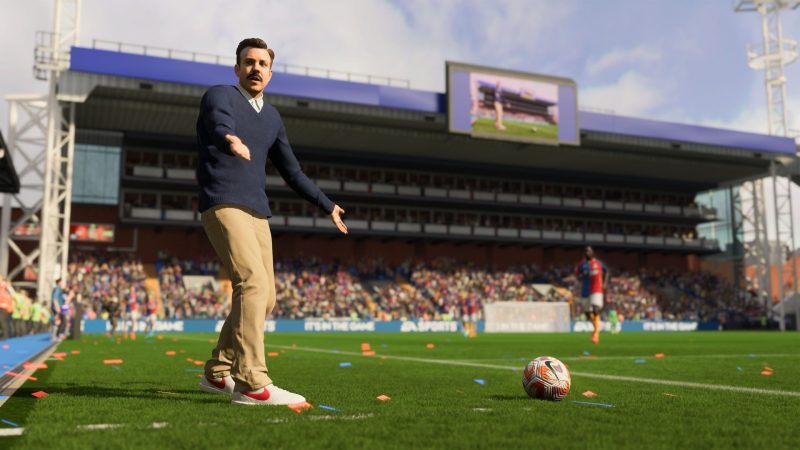 After the news was teased yesterday, EA has today confirmed that the character Ted Lasso and the fictional football team AFC Richmond from the show Ted Lasso will be included in FIFA 23.
EA announced the news through its EA Sports Twitter account, with a new trailer that includes a few cameos from some big footballers before showcasing Lasso and AFC Richmond on the pitch.
What's more, is that the home stadium featured in the show, Nelson Road, will also be included in FIFA 23, and of course Coach Beard will also be included.
Lasso and Beard will also be available as your playable manager or coach across FUT and career mode. AFC Richmond for its part will be available in FUT, career mode, kick off, online friendlies and online seasons.
Basically, you can show your love and pride for AFC Richmond across every aspect of FIFA 23, and it'll all be available when FIFA 23 launches on September 30, 2022.
Source – [EA]