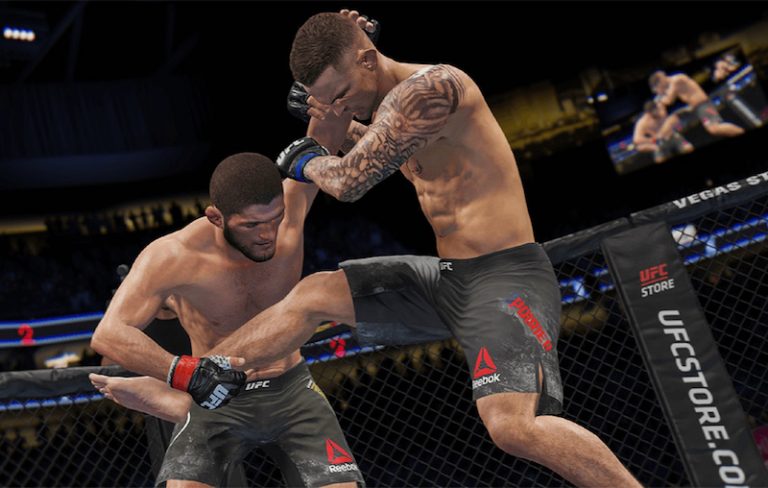 EA Sports and UFC have announced that the companies have extended their partnership by securing a multi-year deal that will see the UFC video game franchise remain under the EA umbrella for the foreseeable future.
The UFC Franchise Is Staying With EA Sports
Cam Weber, EA Sports' executive vice president & group GM, commented:
We're thrilled to extend our more than 10-year partnership with the UFC as we continue to build one of the fastest-growing sports franchises in the world, based on the rapidly expanding sport of MMA. This agreement will allow us to push the creative boundaries of mixed martial arts video games and connect millions more around the world to the culture of the sport.
Meanwhile, UFC global consumer senior vice president, Tracey Bleczinski, added:
We're thrilled that we will continue our partnership with EA for the next 10 years. EA SPORTS has become a natural extension of UFC's brand and an important way to engage with our fans. We've just launched our most successful game to date and EA keeps proving there's room to grow and introduce new fans to the sport. We're going to keep pushing the boundaries together and make incredible games that UFC fans love to play.
Both companies confirmed they will also partner to deliver innovative new experiences and more ways for users to connect to the world of MMA. This includes more forms of play and self-expression, expanding to more platforms including mobile, and focuses on design, visualisation and development innovations to allow for franchise growth.
The latest entry in the series, EA Sports UFC 4, launched for PS4 and Xbox One on August 14.