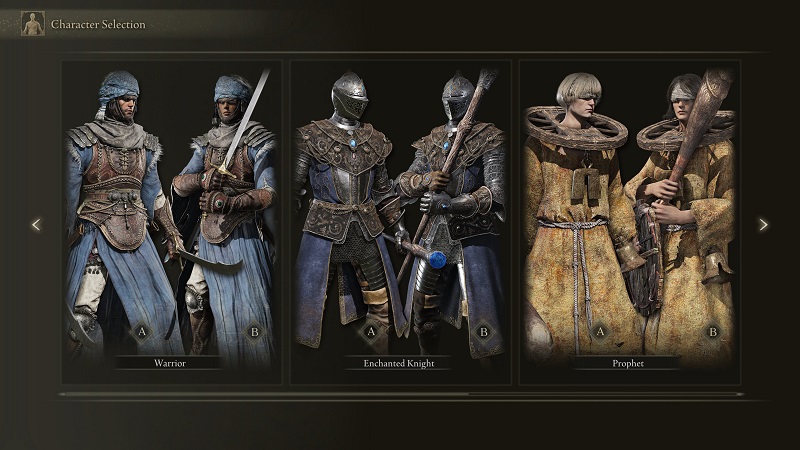 Elden Ring just dropped an incredible look at gameplay in yesterday's short preview, and while most will have to wait until February to play it, a few lucky Tarnished will get their hands on it early through a Closed Network Test, and if you are participating, FromSoftware revealed what classes you'll be able to choose from.
You'll have an option of five different classes, being the Warrior, the Enchanted Knight, the Prophet, the Champion or the Bloody Wolf. Nothing about their stats or attributes have been revealed, only photos of what players can expect their default garments to look like.
As the tweet notes, the Closed Network Test is almost here and only a week away, and it's likely bound to raise hype levels for Elden Ring even more so. Fans of FromSoftware games have very high expectations for Elden Ring, and hopefully the upcoming test will help to quell any remaining doubts – though the gameplay reveal seemed to do a fine job on it's own.
Of course however it should be said the true test will come when we've all got a chance to play it in February next year.
Source – [Twitter]