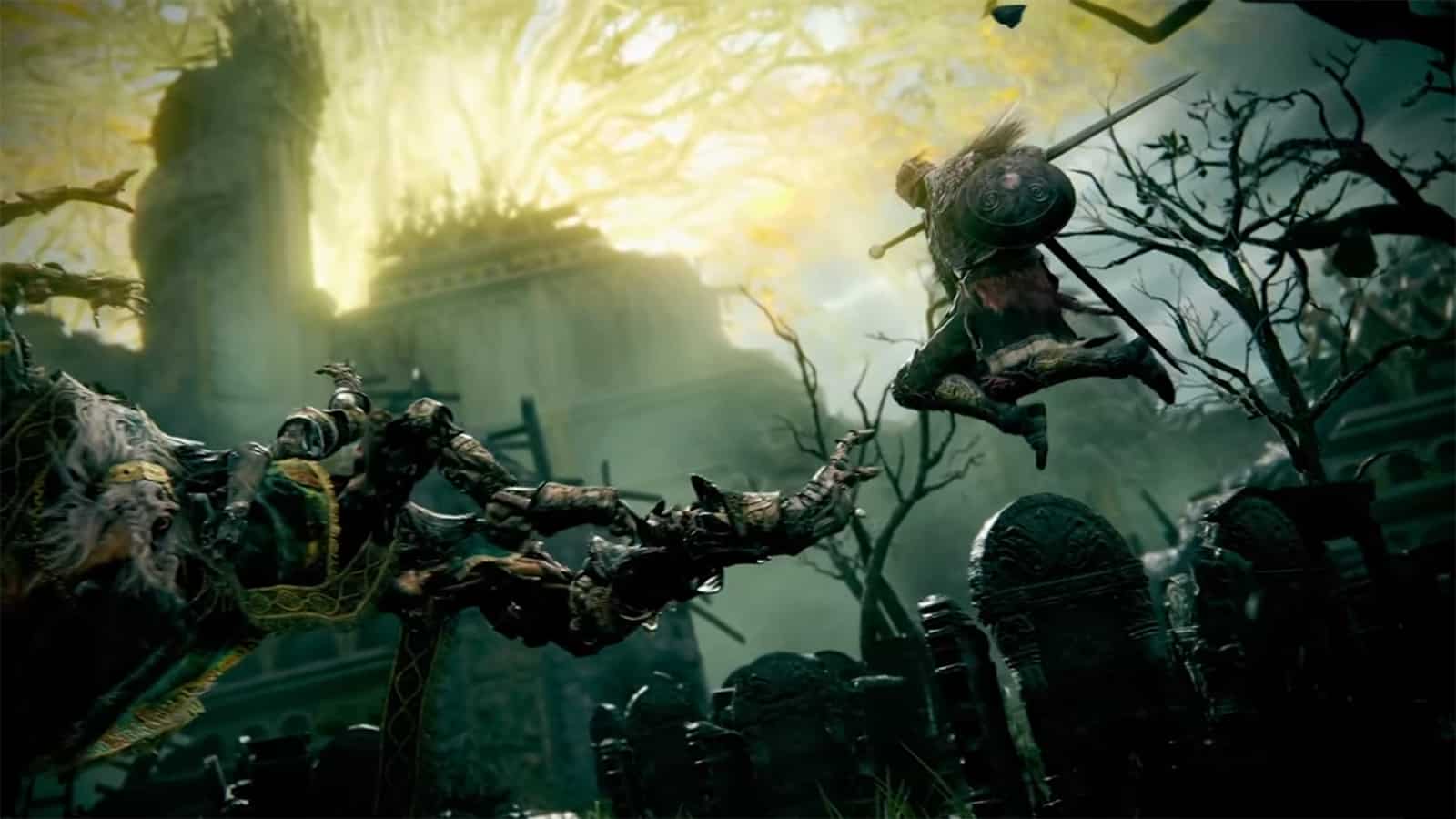 Dataminer Lance McDonald has uncovered a mechanic cut from Elden Ring that would have seen players explore the dreams of NPCs.
McDonald unearthed the files in the network test for FromSoftware's critically acclaimed fantasy-RPG, which featured a character known as Monk Jiko who requests the player to acquire Dream Mist. As you might have twigged, this item could only be procured from the dreams of NPCs.
McDonald uncovered two sleeping characters in the datamine, a Wolf and Land Octopus, encompassed by a "dense fog of sleep," which implies that you can extract Dream Mist. Monk Jiko appears at the Scavenger's Shack location where you could exchange the mist for Dreambrew, which can then be given to different NPCs to send them to sleep.
The video posted by McDonald depicts the Dreambrew being used with Merchant Kale, which prompted the following message: "After drinking, he sleeps. His sleep is disturbed by a nightmare of his eyes being burned by the frenzied flame."
Related Content – Sony PS5 Complete Guide – Everything Explained On PlayStation 5 For New Users
According to the dataminer, Monk Jiko would have originally had a quest that spread throughout much of the game world, and a number of characters in Elder Ring still have unused dialogue pertaining to this quest.
Elden Ring was released in February 2022 for PS5, PS4, PC, Xbox Series X/S, and Xbox One.