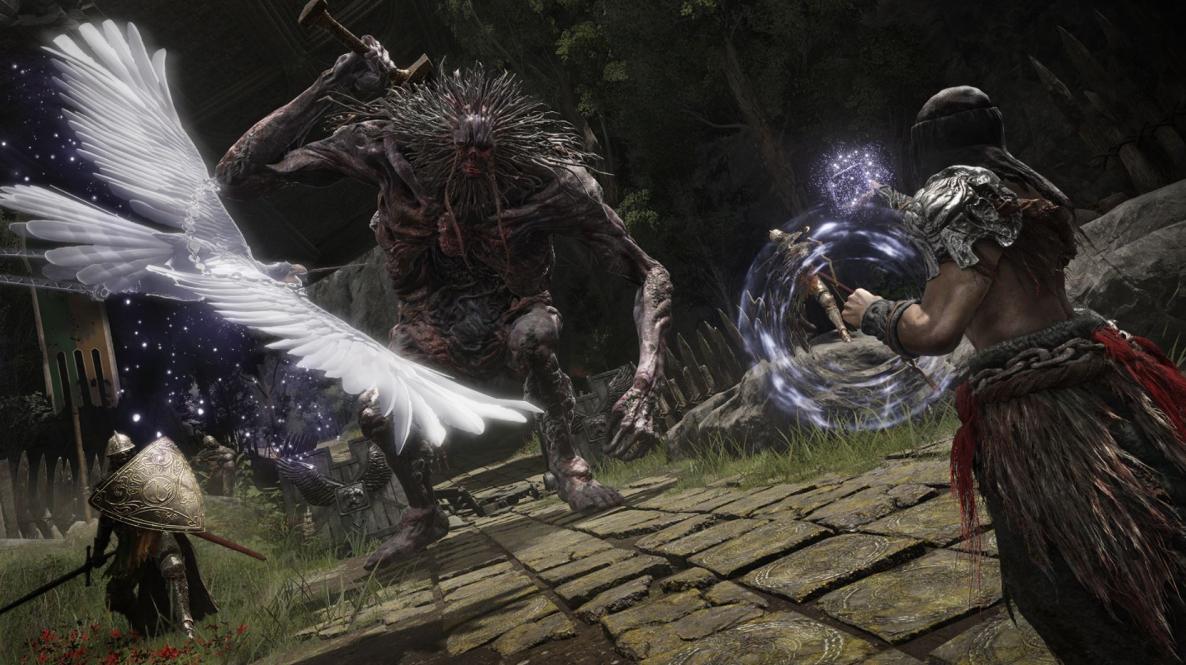 In addition to the first proper gameplay Elden Ring trailer in which PS4 and PS5 versions of the game were confirmed for a January 2022 release, FROM Software have also confirmed a number of additional Elden Ring details.
Elden Ring Details:
A Fresh Fantasy World
---
From the official Elden Ring synopsis:
"Journey through the Lands Between, a new fantasy world created by Hidetaka Miyazaki, creator of the influential Dark Souls video game series, and George R. R. Martin, author of The New York Times best-selling fantasy series, A Song of Ice and Fire. Unravel the mysteries of the Elden Ring's power. Encounter adversaries with profound backgrounds, characters with their own unique motivations for helping or hindering your progress, and fearsome creatures."
World Spanning Exploration
---
Extracted from the official Elden Ring synopsis:
"Elden Ring features vast fantastical landscapes and shadowy, complex dungeons that are connected seamlessly. Traverse the breathtaking world on foot or on horseback, alone or online with other players, and fully immerse yourself in the grassy plains, suffocating swamps, spiraling mountains, foreboding castles and other sites of grandeur on a scale never seen before in a FromSoftware title."
Horseback Combat
---
For the first time in a FROM Software title, players will be engage the fearsome enemies of Elden Ring from up on high horseback, using bows, spears, swords and all manner of other weapons to get the job done.
Summonable Allies
---
Like other FROM Software games, Elden Ring won't force players to go it alone. Once again tapping to the Soulslike design bedrock of always being online, players can summon friends into their unique version of the realm to aid in taking down bosses and other fiendish enemies.
The Largest FROM Software Game To Date
---
Spanning an entire kingdom which takes in all manner of sights from swamps and castles, through to winding forests, forgotten fortresses and more, Elden Ring is the largest game that FROM Software has ever created.
PS4 Owners Can Upgrade To The PS5 Version For Free
---
That's right – if you buy the PS4 version of Elden Ring you can upgrade to the PS5 version at no extra cost. Huzzah!
In case you've missed any of the announcements from the Summer Games Fest 2021, you can catch up at our comprehensive hub right here.