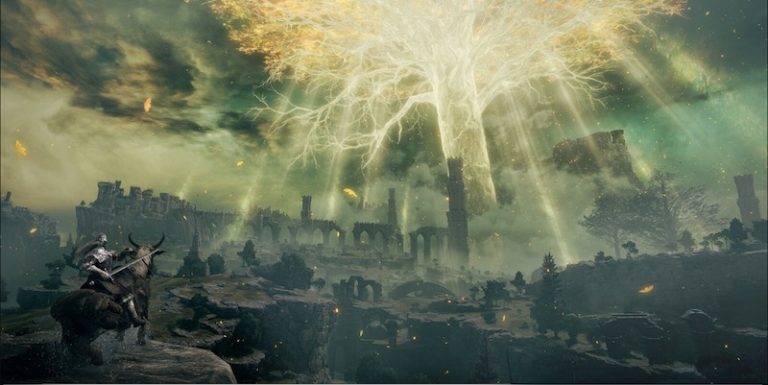 FromSoftware's fantasy epic Elden Ring has received a bunch of new stats as part of the game's first-year anniversary, with players having initiate nearly six billion boss battles since Elden Ring's February 2022 launch.
Malenia, Blade of Miquella is at the top of the list with 329 million boss attempts, followed by Margit The Fell Omen with 281 million. Meanwhile, FromSoftware also revealed the most popular causes of deaths for players, with enemies and NPCs taking 69% of kills, with the rest falling to status effects, falling to their deaths, and being killed by another player.
Elsewhere, Eline Ring players cast Rock Sling as their most popular spell, followed by Crystal Torrent, Glintstone Pebble, Greatblade Phalanx, and Rotten Breath
Related Content – Sony PS5 Complete Guide – Everything Explained About PlayStation 5 For New Owners In 2023
Elden Ring is now available for PS4, PS5, PC, Xbox One, and Xbox Series X/S. You can read our full review here. Almost a year following its release, FromSoftware announced that the game had sold 20 million copies worldwide.
The developer is currently working on the first expansion for Elden Ring, known as Shadow of the Erdtree.