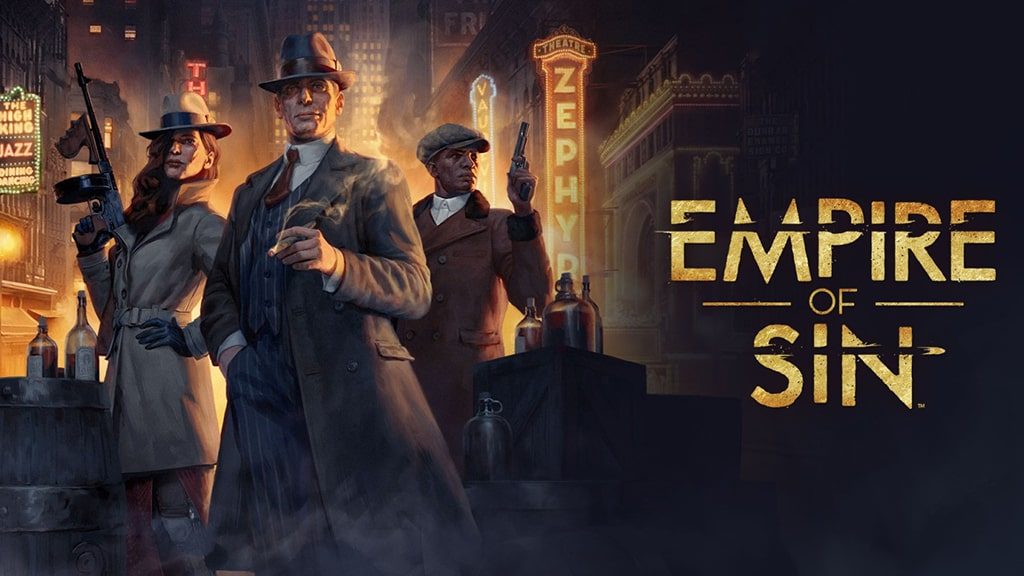 Ever wonder what it would be like to walk in Al Capone's shoes? Now you can, in Empire of Sin. This new crime syndicate strategy game developed by Romero Games is coming to the PS4 on December 1, 2020.
In the game, you will relive the 1920's Prohibition-era in a game that lets you role-play as one of fourteen real and historically inspired Chicago mob bosses. Characters include Al "Scarface" Capone, Daniel McKee Jackson, Elvira Duarte, Goldie Garneau, Frankie Donovan, Stephanie St. Clair, and more. You will control the streets by recruiting gang members, building and managing your empire, and defending your turf from rivals.
One method to grow your empire is to supply speakeasies with your own liquor. You can control supply chains and brew your own liquor of varying qualities, including poisoned liquor. In addition, you can earn money by setting up casinos and managing lascivious brothels.
The combat in Empire of Sin is turn-based, using tactical strategy mechanics similar to games like XCOM. Also, combat will be influenced by various traits and perks your characters have. For example, Elvira Duarte's special ability is Devil's Breath. It lets her "blow a cloud of psychotropic smoke" into enemies' faces, turning them into an ally for several turns.
Here is the release date trailer publisher Paradox Interactive put out this morning.
Empire of Sin is scheduled to release December 1 for PS4.