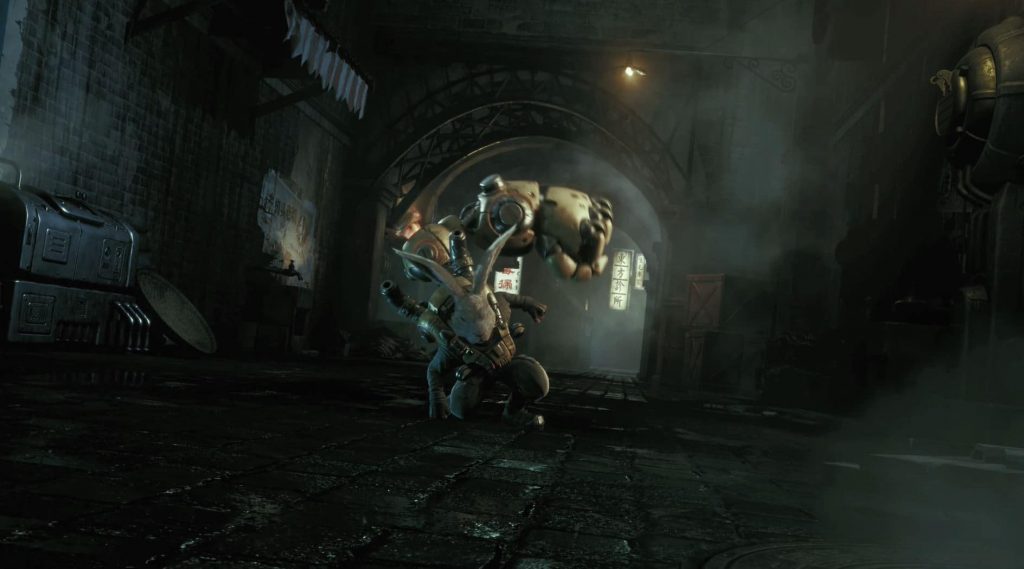 The action-adventure title, F.I.S.T: Forged In Shadow Torch, which features a rabbit with a giant mechanical fist, has debuted a brand new Story Trailer as a part of the PlayStation Indies initiative.
The new story trailer delves into the title's world and characters, a world where animals fight back against a machine invasion. And, you do that by playing as a rabbit manipulating a giant mechanical fist.
The game is a 2.5D action platformer, with a focus on exploration and an interconnected world packed with secrets. The game also has an arcade-style combo system, with different combo chains and alternate weapons that you can use in the dieselpunk world.
There are a ton more details about the game on the PlayStation Blog. But, for now, you can watch the F.I.S.T: Forged In Shadow Torch story trailer below:
The game was originally only titled F.I.S.T when it made its debut in China, as a part of Sony's China Hero Project program, which helps to market Chinese games to the rest of the world.
We got a look at the gameplay back at ChinaJoy 2019 and this new trailer seems to show that a lot of improvements have been made since then.
F.I.S.T: Forged In Shadow Torch is set to release on PS4.
Source – [PlayStation Blog]