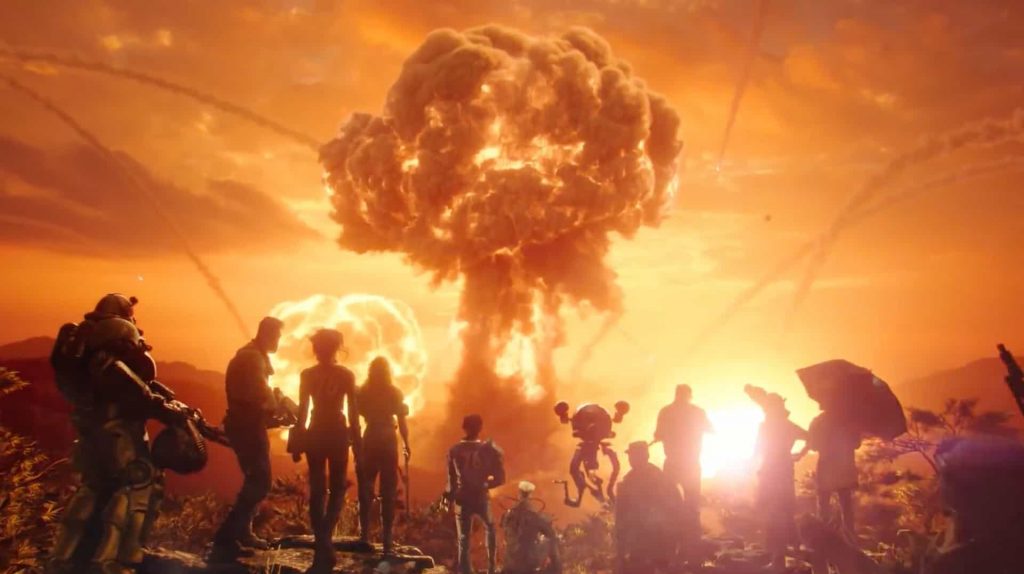 Bethesda has lifted the wraps off the Fallout 76 2020 roadmap for its troubled online RPG, which includes a return for the Brotherhood of Steel among other highlights.
Fallout 76 2020 Roadmap
The highlight is a new progression called Seasons, which is part of the next update for Fallout 76. Here, Bethesda, plans to overhaul its challenge system in order to give players a new way of hoovering up rewards. You'll be able to hit up the inaugural Summer Season for free, giving you access to a single unified progression path.
This means "everyone is working towards the same rewards through the entire season." Bethesda has plans for four seasons per year, each one lasting around 10 weeks with unique theme. It's unknown at this point if they will be free, however.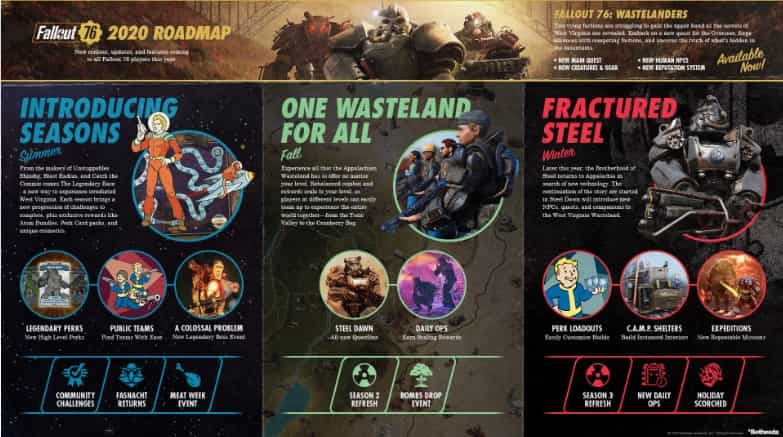 Bethesda's outlook for the first season is presented as a board game, giving you a clear path to rank 100. To progress, you simply complete in-game activities to obtain S.C.O.R.E. points, while each rank unlocks content including outfits, C.A.M.P. items, weapon skins, power armour paints, perk card packs, Atoms, and more.
Naturally, there's room for real-life money to spend if you want. Those of you who want to progress faster can purchase levels via the Atoms premium currency. Each one will set you back 150 Atoms, which equates to about £1.20 if you purchase the 500 pack.
Why the overhaul? According to Bethesda, it "provides a clear and achievable path to collecting everything, and fun new themes every few months, all while retaining the flexibility for players to earn and spend Atoms as they choose in the Atomic Shop."
Read our Fallout 76 review here, and remember the game is free-to-play on PS4 this weekend.