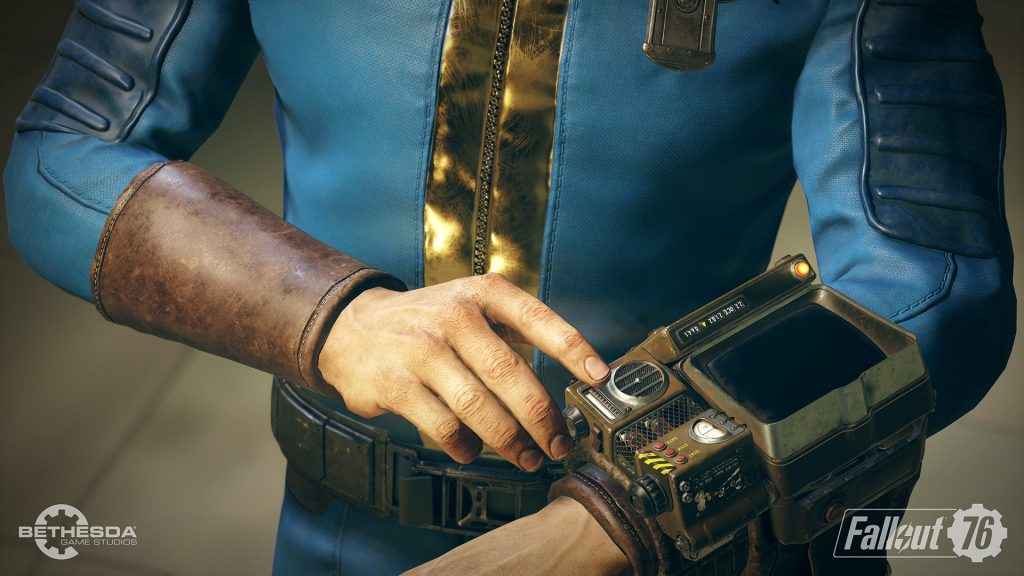 Fans have been rather vocal about Fallout 76 since it entered the beta phase a couple of weeks ago.
Aside from the various performance and presentation issues, many have identified specific aspects of the game that need addressing before the game releases. Or shortly afterwards, at the very least.
Responding to these comments in a Reddit post published yesterday, Bethesda has reassured fans it's taking all Fallout 76 beta feedback on board, and aims to change the game accordingly.
Fallout 76 Beta Feedback – Increased Stash Capacity
One of the more significant issues, in a game that places such a heavy emphasis on crafting, concerns stash size. Specifically, the inadequacy of the current weight limit.
"We've seen this one come up a lot and understand the frustration" Bethesda commented. "While the 400-weight limit can get easier to deal with over time, we do plan on increasing it in the future."
Additionally, Bethesda is planning to fix a bug some have experienced with the hunger gauge (i.e. that it won't fill up, no matter how much the player eats) and another that causes players to hear sudden, random gun shots and sundry loud noises from around Appalachia.
Additional Changes
Bethesda is also looking at making the following changes in the near future:
Ultra-Wide Support: We will support 21:9 post-launch
Push-to-Talk: While we aim to create a consistent experience no matter what platform you're on, we understand that some of you on PC would like the option for Push-to-Talk. Our goal with voice chat being on by default is to highlight that the world is alive with real people, other players like you. We like to start with encouraging player interaction and will be adding this in the near future
FOV Slider: We haven't supported FOV sliders in our previous games as it is known to break a lot of animations and causes a lot of clipping to occur onscreen. You do have the option to zoom out in third person on PC by holding View and moving the mouse wheel, but we won't be able to have it for first person view
Issues with social menu and inviting friends/making teams/etc.: Those who were experiencing issues with the social components will find that many of these issues have been fixed [on launch]. We will continue to fix issues as they arise as fast as we're able to, so keep letting us know when you run into them

Exploits of Various Types: Many exploits we've seen reported have been known and will be addressed in a future update
Fallout 76 releases on PS4, Xbox One, and PC on the 14th November.