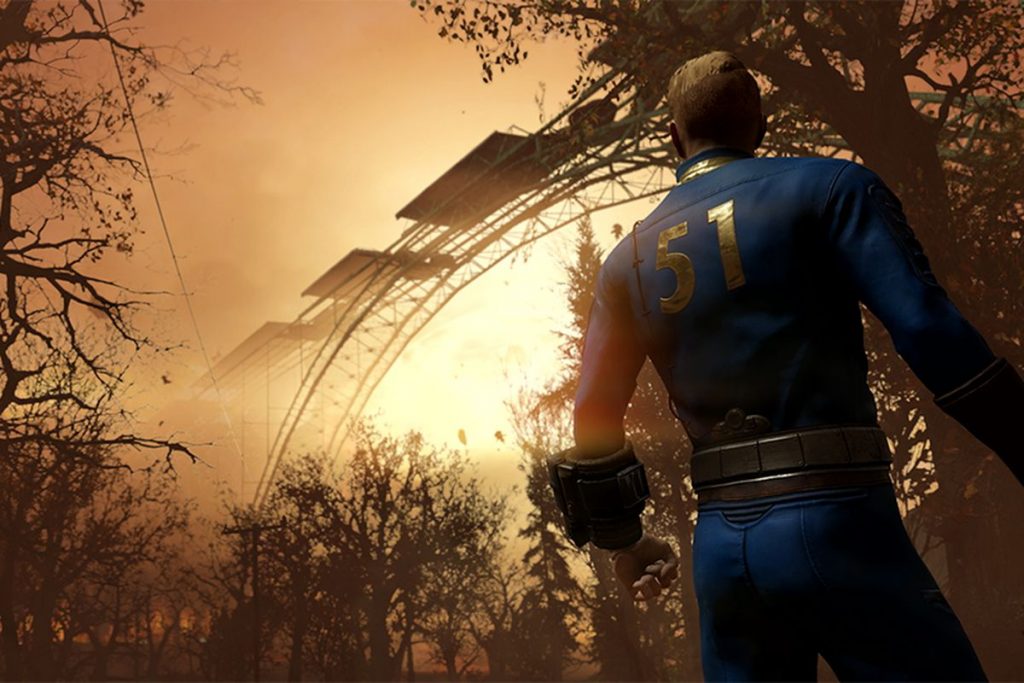 Bethesda has revealed that the Fallout 76 dialogue system, which arrives as part of the Wastelanders update this fall, has more in common with Fallout 3 than Fallout 4. The news comes straight from project lead Jeff Gardiner, during a panel at QuakeCon 2019 over the weekend, which also coughed up new info on DOOM Eternal.
Fallout 76 Dialogue System Detailed
According to Gardiner, your character's attributes will have an affect in regards to what dialogue options are available when chatting with NPCs. Different choices will come into play depending on your perception, charism, and other stats. A reputation system is also being included, and your faction standing will also have an influence on your options during a friendly natter.
"Also, remember this isn't the Fallout 4 dialogue system. This is more like Fallout 3, where you have a list of stuff…," to which he paused briefly, laughing at the audience applause. Evidently, people are happy with the news. "So you'll have a list of things, and you're not just limited to those generic options."
Elsewhere, Wastelanders will also include sub-factions, one of which include Mothman worshipers. New weapons are also coming with the update, such an additional Gauss rifle series, new plasma weapons, and bows and arrows, and you'll also be scrapping with fresh enemies, such Fallout and Fallout 2's returning Floaters.
Fallout 76 was released for the PlayStation 4, PC, and Xbox One in November, and got off to a pretty sticky launch, with numerous bugs and other technical hiccups marring Bethesda's first ever dedicated multiplayer game.
Despite teething issues, the game has received a steady stream of updates and support from Bethesda, so it's in much better shape now than it was back at launch.
Stay tuned for more details on the Wastelanders update as we get them. Read out Fallout 76 review here.
Source: PC Gamer