Continuing the mad spate of new media for Fallout 76 (as seen in yesterday's awesome West Virginia trailer), Bethesda has only gone and released a Fallout 76 multiplayer trailer.
Unsurprisingly, it looks absolutely brilliant.
Fallout 76 Multiplayer Trailer – Neat Stuff We Noticed
If you'll cast your eye over the trailer below, you'll notice it's fairly dense with new details to discover and in particular when it comes to how multiplayer will work in the typically lonely Fallout game world.
The first thing which caught our eye was how Fallout 76 seems to award points or some other kind of currency for particular actions taken. At 0:20 of the video for example, we see the player being given 10 'C' points (I'm going to call them 'Cola Points' from here on in – so sue me), for being under attack by another character by the name of PGarvey.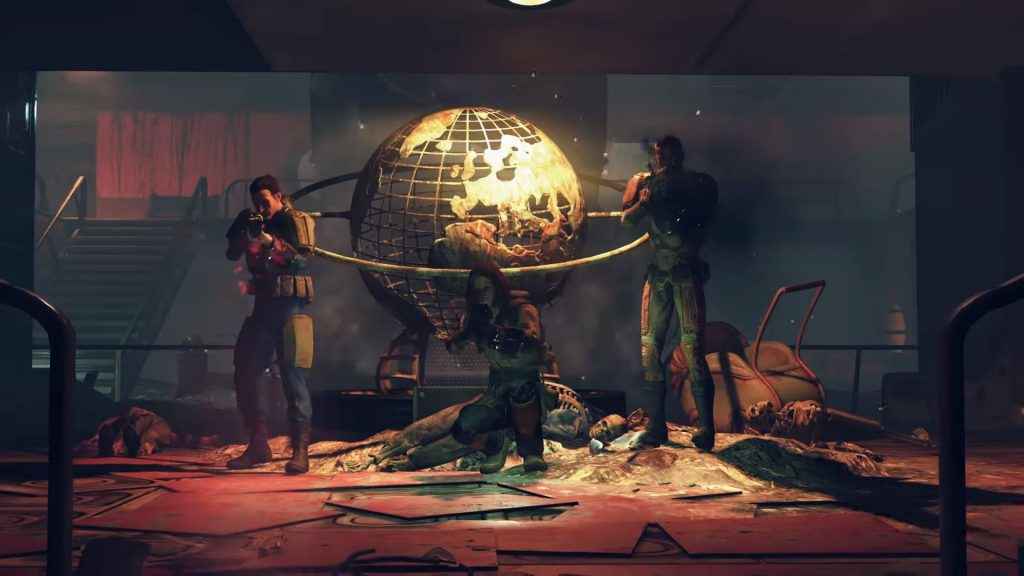 Continue watching to 0:43, and we see the player get his revenge on this Garvey character, which not only results in a shower bloody chunks, but a reward of an additional 8 Cola Points to the 10 that they previously obtained.
At around the 1:00 mark, we see our player join up with a trio of wasteland wanderers to form a fearsome quartet of post-apocalyptic badasses, as they take on a variety of mutated foes and enemies while soaking up tons of experience points along the way.
Then at 1:16 we see our group taking a well-deserved time out with a chilled out evening of music, culture and musing over all the loot they scooped up/robbed earlier in the day.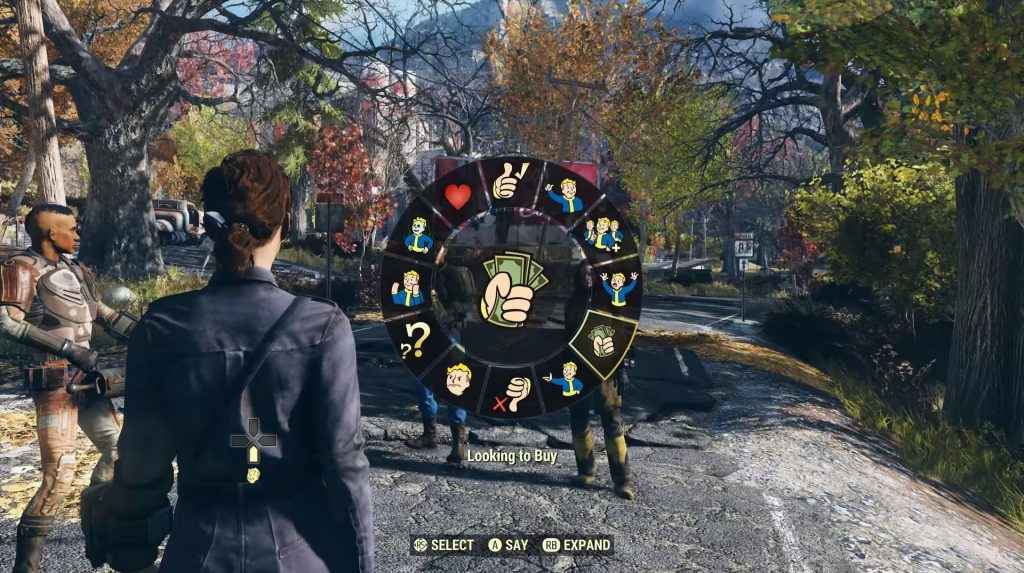 Interestingly at 1:30 we get a look at how players can interact with one another, as a handy gesture wheel allows players to easily communicate with their brethren while permitting a wide range of different responses for different situations.
Beyond that, we just get more extended glimpses at our group completing quests, wandering the landscape and maintaining the gear. In short, multiplayer is looking like one of the best things to happen to Fallout in a good long while.
Check out the Fallout 76 multiplayer gameplay below and see for yourself.
Fallout 76 is set to release on November 14, 2018.
Source: Bethesda