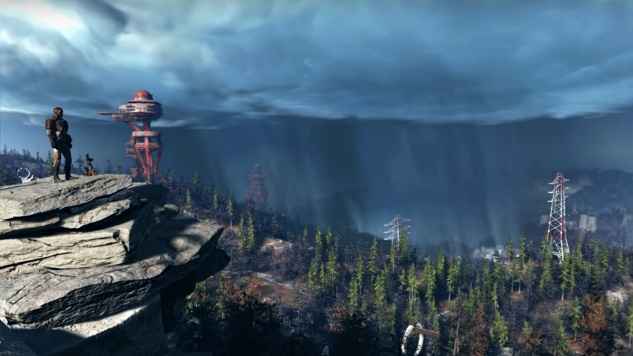 If you've finally managed to stop singing 'Country Roads' recently after the Fallout 76 trailers we've already had, then get ready to have it triggered off all over again with the mere mention of West Virginia (Mountain Momma) in this latest trailer.
This Fallout 76 trailer, which you've seen a lot of footage from before, is concentrating on the setting itself, and how Bethesda has managed to create a bigger, more dynamic playing space (I belong) in West Virginia.
There's a promise of tributes to the folklore of the region, a more diverse weather system after Fallout 4 (which had a pretty decent one anyway) and with other people needing to co-exist/murder each other with nuclear fire, it's only natural the scope of the map is far larger this time too.
The Pro's and Cons of Fallout 76
Having six distinct regions and the allure of digging for government secrets in the place (I belong) where they're actually kept is a delicious addition to the action.
Fallout 76 is ready to take you home November 14, 2018.