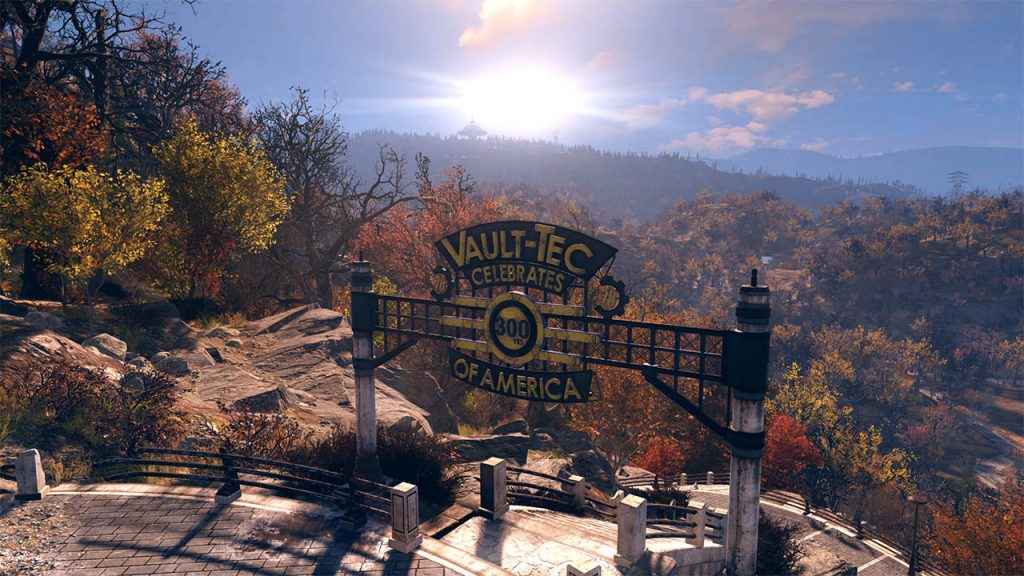 The rumors are true. Among the many creatures of Fallout 76 from urban legend, Mothman is one of them. In our recent hands-on preview of Fallout 76, we didn't encounter this beast but we were told about it.
While we were respawning, after an unfortunate death to the paws of a Shaggy Yao Guai in a heroic attempt to inject a stimpack into our injured team-mate, we were greeted with this message on the loading screen, where you'll often see Survival Guide tips.
Mothman Comes To Fallout 76
"According to local folklore – as well as a statue and museum in Point Pleasant, West Virginia – the Mothman is a terrifying half-man, half-moth hybrid. Pray you never encounter it and learn the truth."
You can see mention of Mothman in Fallout 76 in the following video at the 18:36 mark.
Who is Mothman?
Mothman is a creature that was reported to have been seen in the West Virginia area between 1966 and 1967. It's claimed that five men who at a cemetery digging a grave saw a 'man-like figure fly low from the trees over their heads'.
A few days later, four other witnesses claim to have seen the creature and reported glowing red eyes and wings that spanned 10-feet. Other sightings followed and the Mothman was etched into West Virginian folklore. Such was the interest around this spooky figure that a film called The Mothman Prophecies hit the big screen and numerous books were written.
The Mothman is back in Fallout 76, so watch your back!
Source: Wikipedia