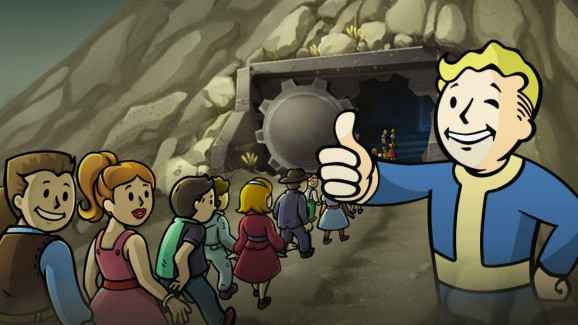 While there were plenty of big announcements at Bethesda's E3 2018 Showcase, a smaller one may have escaped you.
The rather popular mobile management game, Fallout Shelter, is out now on PS4 for the grand old price of Free.
The 2D title sees you maintaining your own vault in the Wasteland by building rooms, sending teams out for resources and generally upping the population. Of course, you'll probably have to protect your vault from the nasties that live outside.
PlayStation Plus subscribers get a free starter pack too, which includes the following,
1 Pet carrier
1 Mr. Handy
6 Pack of Nuka Cola Quantum
5 Lunchboxes which may contain Dwellers, Pets, Mr. Handy, Nuka-Cola Quantum.
If you're in it for trophies, then Fallout Shelter has a full trophy list with a Platinum and everything!
So if you're itching for a bit of Fallout action before Fallout 76 arrives in November, Fallout Shelter PS4 might tide you over for a little bit.