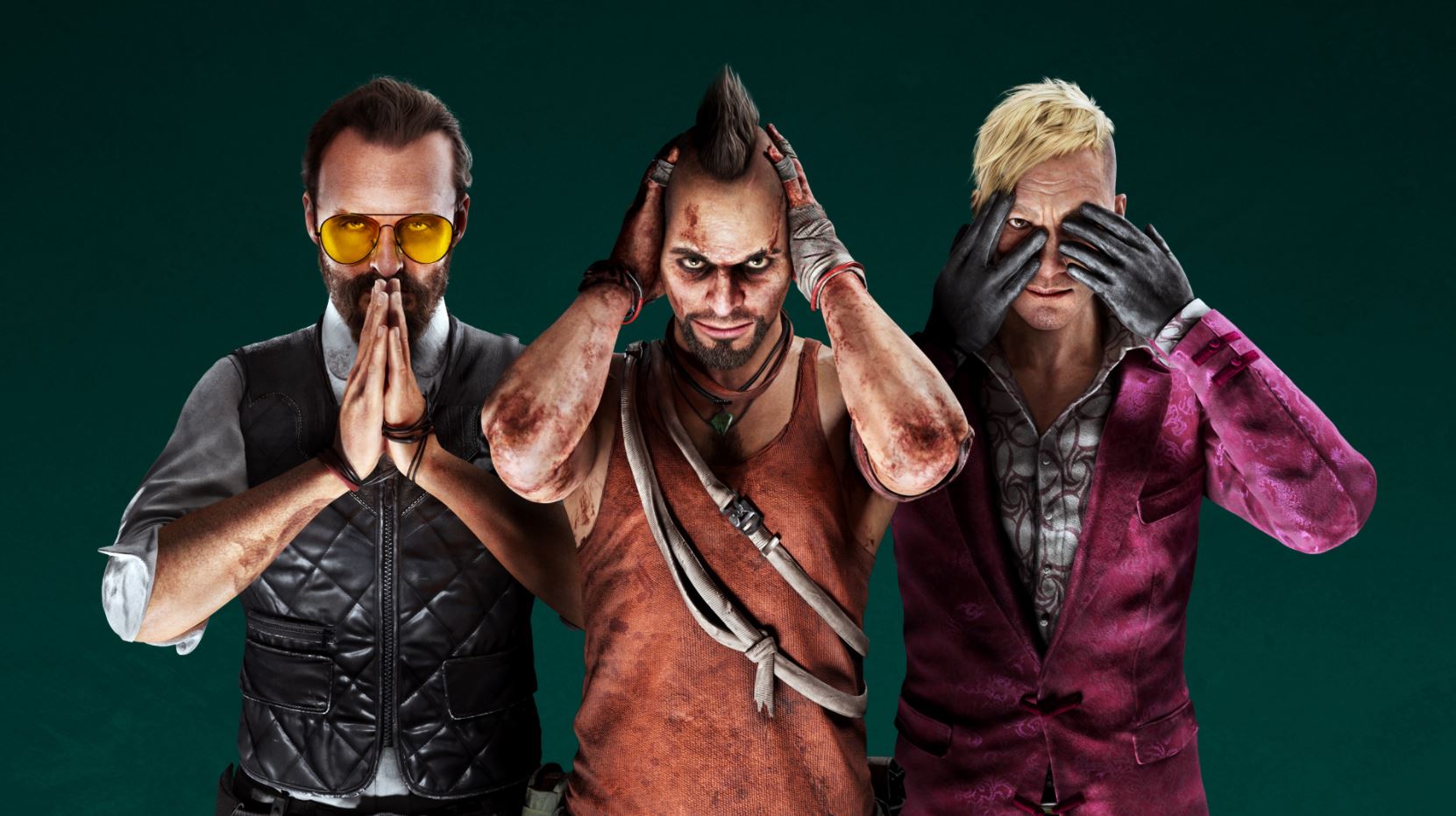 Far Cry 6's DLC has been detailed and it will let you play as series favourite villains Vaas from Far Cry 3, Pagan Min from Far Cry 4, and Joseph Seed from Far Cry 5.
Also announced at the show, Season Pass owners will get access to Far Cry 3 Blood Dragon's remaster for PS5 and PS4. More details will be on their way soon hopefully.
You can watch the Far Cry 6 Season Pass and DLC trailer below:
This DLC was actually leaked earlier today thanks to a Twitch and YouTube advert running a few hours too early. Far Cry 6's release date was announced last month, alongside a gameplay showcase which you can see here. The game will offer a number of new features including a third-person perspective.
In case you've missed out on even a single Ubisoft Forward announcement, you can catch every piece of news in our Ubisoft Forward hub.
Far Cry 6 releases for PS5 and PS4 on October 7, 2021.