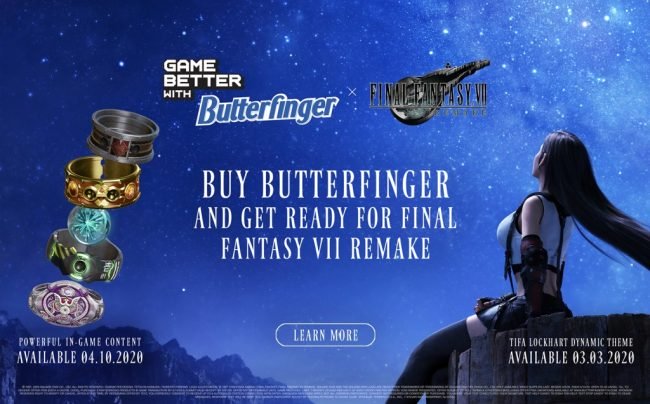 Square Enix has announced that Final Fantasy 7 Remake DLC will be available with purchases of various candy bars of all things, including Butterfinger, Crunch, or Baby Ruth. I mean, why not?
Final Fantasy Remake DLC Promotion
To take part, all you have to do is snap an image of your receipt and send it to Butterfingers, which will net you a digital code. The offer kicks off on March 3 at 12.00pm and will run until May 14, but will only be available in the US.
Get ready to take snacking and gaming to the next level with Butterfinger and @FinalFantasyVII Remake. Visit http://ButterfingerFF7R.com to learn more about how you can Game Better with Butterfinger. *While supplies last*
The rewards are as follows:
Midgar Bangle
Shinra Bangle
Corneo's Armlet
Superstar Belt
Mako Crystal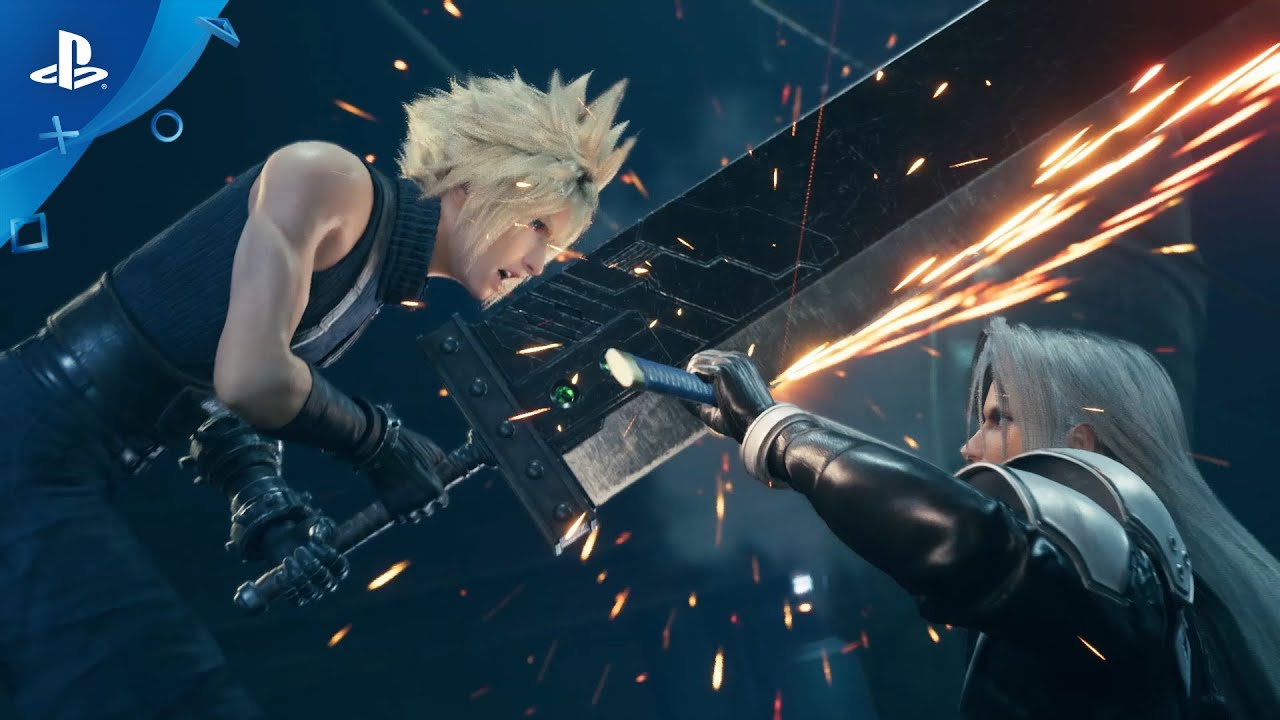 The above items can be equipped to any character in Final Fantasy 7 Remake, and are accessory items similar to what you found in the original game. What isn't known at this point is if any of these DLC items will be made available outside of this promotion.
Final Fantasy 7 Remake is scheduled for release on PlayStation 4 on April 10, and will remain exclusive to Sony's console for approximately one year.
Pleasingly, Square Enix has said that the game's recent delay will not impact the release of the second part of the remake project.
The original version of Final Fantasy 7 was released back in 1997 for the PSOne, and has sold over 11 million copies worldwide. The game also helped the series gain more exposure in western regions, and is considered one of the best video games of all time.
Here's lowdown on the game:
Mako─the lifeblood of the planet and the fuel that powers the city of Midgar…

By exploiting this resource through their Mako Reactors, the Shinra Electric Power Company has all but seized control of the entire world. A ragtag group of idealists, known as Avalanche, are one of the last bastions of resistance.

Cloud, an elite SOLDIER operative turned mercenary, takes part in an Avalanche operation to destroy Mako Reactor 1 in the city of Midgar.