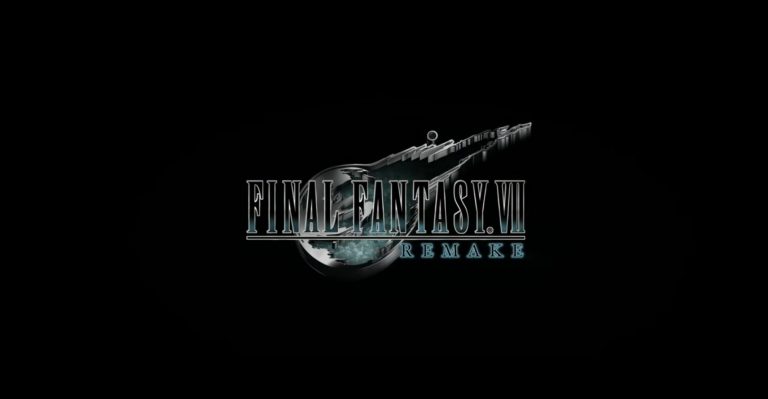 Square Enix has announced that the Western version Final Fantasy 7 Remake will have a reversible cover that features the Japanese box art. Unlike the US and UK version, which showcases Cloud standing in front of Shinra HQ, the Japanese edition simply features the logo on a black background.
Final Fantasy 7 Remake Pre-Order Bonus Detailed
That's not all, either. Those of you who pre-order Final Fantasy 7 Remake will receive the Chocobo Chick Summon Materia, which should come in handy during battle.
You may recall that the 1997 version of Final Fantasy 7 also featured a Chocobo Summon known as Choco/Mog, which had the ability to stun opponents. It also looked hilarious, which was a nice bonus.
One of the key changes in the Final Fantasy 7 Remake from the original game (aside from an obvious visual upgrade), is that battles are now real-time. The original featured turn-based combat, but Square Enix has opted instead to give players more freedom while still retaining the strategic-minded combat of the PSOne version.
As such, it's now possible to slash an enemy with Cloud's Buster Sword while seamlessly lobbing fire magic at a distant opponent. You can also change characters on the fly, too, allowing you to mix things up in battle.
Square Enix will release Final Fantasy 7 Remake exclusively for PlayStation 4 on March 3, 2020. This is only the first part of the project however, and therefore will chronicle the events of Cloud's party during their time in Midgar.
There's plenty of content to tuck into though, as Square Enix is expanding the remake with new content so that it eats up two Blu-ray discs.
The PSOne version of Final Fantasy 7 was released in 1997 and was responsible for expanding the series' appeal in western regions, as well as bringing more attention to JRPGs in general. Stay tuned to PSU.com for more details on the remake as we get them.