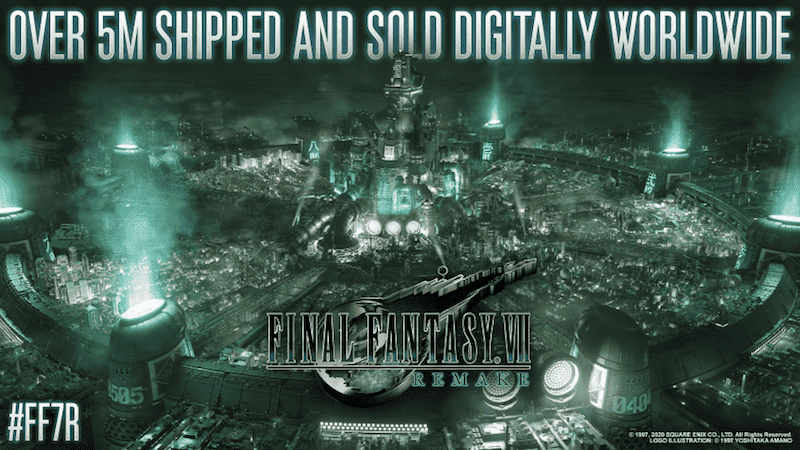 Square Enix has announced that Final Fantasy 7 Remake has notched up digital sales and shipments of five million worldwide following its release exclusively for PS4 back in April.
Related Content – Final Fantasy 7 Remake Gets Huge Price Cut
Final Fantasy 7 Remake Sales Update
Final Fantasy 7 Remake now ranks as the highest-selling digital release on a PlayStation platform in Square Enix's history.
The publisher recently revealed that Final Fantasy 7 Remake Part 2 is now in full development, and doesn't see the impact of COVID-19 being too major in the long run. Not played Final Fantasy 7 Remake? Then read the official blurb below:
In FINAL FANTASY VII REMAKE, players will be drawn into a world where the Shinra Electric Power Company, a shadowy corporation, controls the planet's very life force. Cloud Strife, a former member of Shinra's elite SOLDIER unit now turned mercenary, lends his aid to an anti-Shinra organisation calling themselves Avalanche.

The first game in the project is set in the city of Midgar, and is a fully standalone gaming experience designed for RPG players that crave unforgettable characters, a powerful story and the ability to choose their style of play with a battle system that merges thrilling real-time action with strategic, command-based combat.
[Source – Square Enix press release]