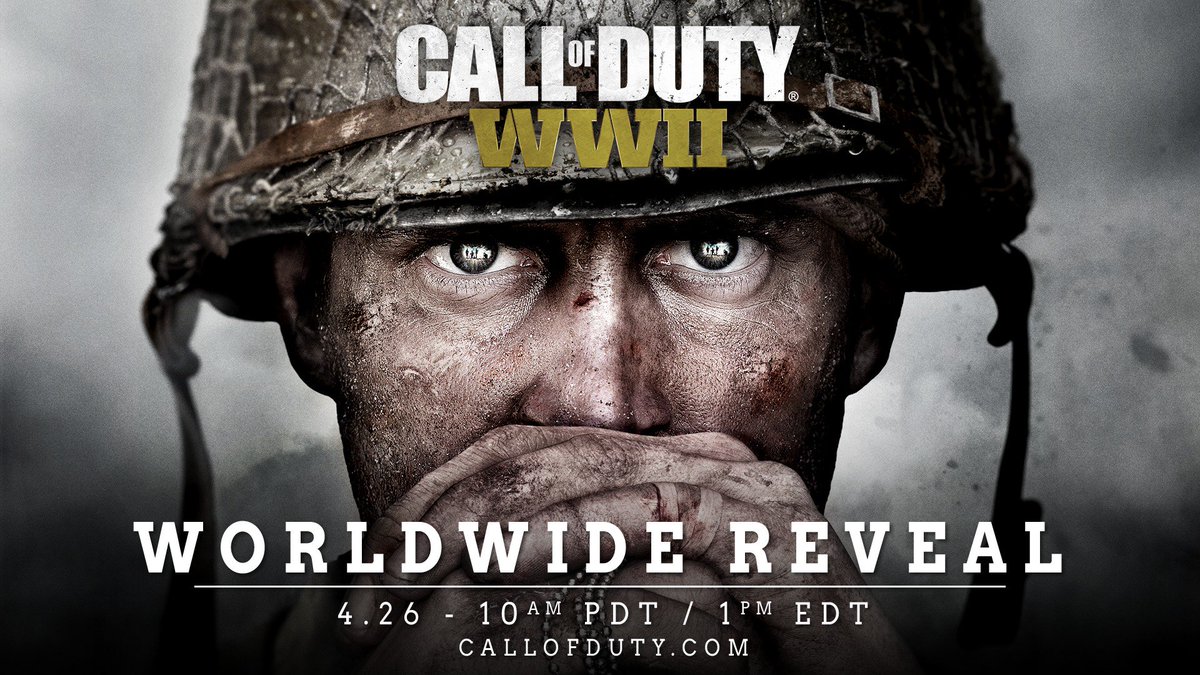 We're still a couple of days out from the official reveal of Call of Duty: WWII on April 26 but that hasn't stopped Internet sleuths from picking up on in-game screenshots recently posted as part of an update on the official website.

Spotted by dedicated Call of Duty website, Charlie Intel, the low-resolution screenshots, seen below, relate to the perks received once you sign up to Call of Duty's official website and can be found on the log-in page.

Relating to 'Exclusive rewards', 'Community', and getting the 'Latest Intel', the images detail the use of a Thompson submachine gun, as well as an up-close shot of a soldier, and a company overlooking a battle.


It's also worth noting that in the third image, the soldier has a 1st Infantry Division patch on his shoulder; that division was nicknamed 'The Big Red One' – or 'The Fighting First' – and was at the forefront of the campaign in Call of Duty 2: Big Red One. Though most likely not a remake, perhaps Call of Duty: WWII is a retelling of that of that division's valour in World War II.
It's not much but we're already looking forward to getting boots to the ground.

Call of Duty: World War 2 to be released on November 3
Call of Duty: WWII will receive its official reveal on April 26 at 10:00am PDT (6:00pm GMT) and we're expecting a trailer spliced with some gritty gameplay. Typically, the latest Call of Duty titles are revealed in May but you won't hear us complaining that we get to see this earlier.
Related: Call of Duty: WWII reveal date set; box art shows PS4 DLC exclusivity deal
As ever, stay tuned to PSU for the full scoop on Call of Duty: WWII when it's formally revealed on April 26.