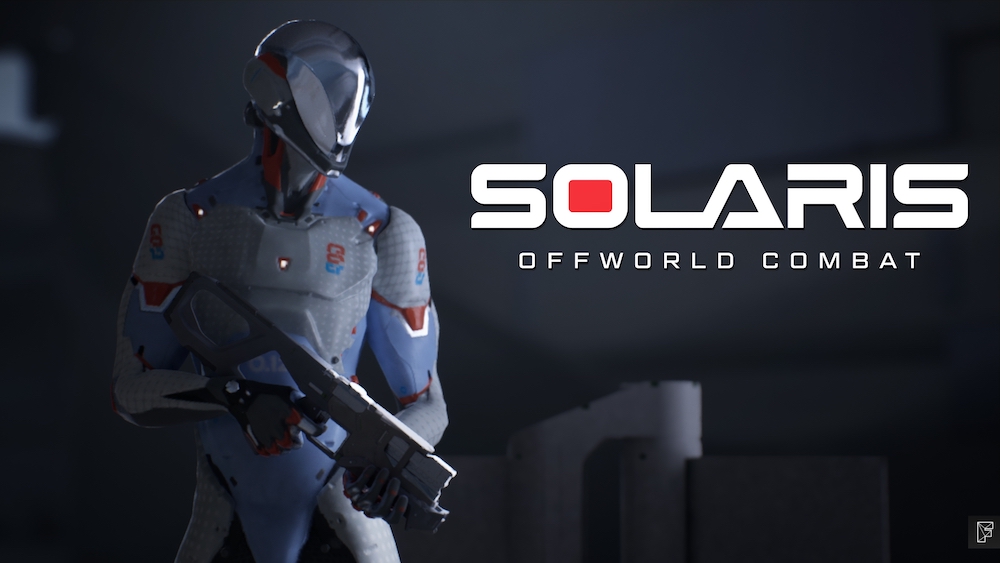 First Contact Entertainment, the developers of Firewall Zero Hour, will showcase their new game Solaris Offworld Combat with gameplay tomorrow during the UploadVR Showcase.
Solaris: Offworld Combat is, like Firewall Zero Hour, a first-person online shooter in VR. Unlike Firewall Zero Hour through Solaris: Offworld Combat is set in a futuristic sci-fi setting. This arena shooter will allow you to be able to play against friends online in a 5 verse 5 battle arena. First Contact Entertainment has already achieved an excellent online VR shooter with Firewall Zero Hour, so we have little doubt Solaris Offworld Combat will be any different.
Solaris Offworld Combat will be coming to PlayStation VR sometime after 2020. The game will also support crossplay between Oculus platforms and PSVR. For now, you can watch the reveal trailer for the game below:
We hope a concrete date will come during the Upload VR Showcase, but it will release on Oculus platforms first. The showcase will be broadcasted on YouTube and we will be covering everything coming to PlayStation VR.
Solaris Offworld Combat releases for PSVR at some point after 2020.
Source – [PlayStaion VR News]