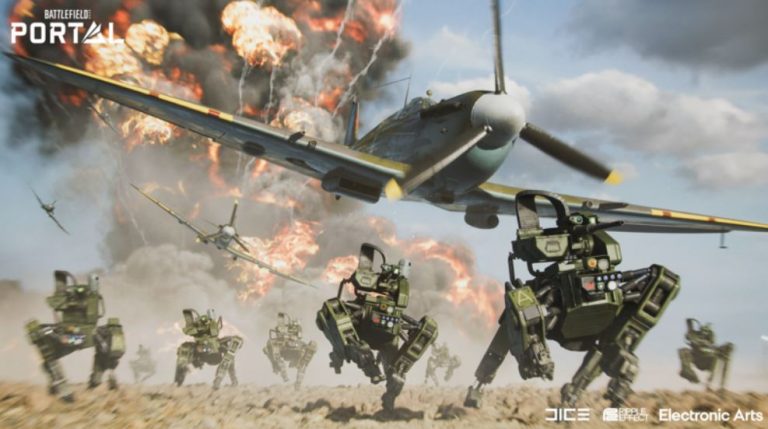 A number of former Battlefield franchise developers have taken to Twitter to share their two cents on the state of Battlefield 2042, which even publisher Electronic Arts has admitted has failed to live up to expectations.
Firstly, David Goldfarb, the Lead Designer on Battlefield 3 and Battlefield: Bad Company 2, had the following to say on the state of the troubled first-person shooter.
Really trying to understand why some of these design calls were made. Why are there no smaller infantry maps? Why was 128 player count a thing that didnt seemingly have any accommodation for infantry? why are whole maps shipping without any detail art?

Was no one in control of quality over there? Who thought this experience honored the BF sandbox experience and took it forward? I'm astonished that there were this many missteps even knowing the obstacles from higher up.
Related Content – Sony PS5 Complete Guide – Everything Explained On PlayStation 5 For New Users
Meanwhile, former DICE producer Jaqub Ajmal, who worked on the likes of Battlefield 1942 and remained with the series until Battlefield V, added:
I won't finish the 2042 weekly mission. The first one since launch. It just takes too long to do it when I play normally and with that they lost me. Imo it's really important to design things so it's reasonable for people that don't have a lot of time, specially when it's fomo.
Battlefield 2042 was released in November 2021 for PS5, PS4, PC, Xbox Series X/S, and Xbox One. Earlier this year, Ripple Effect Studios announced that Season One of the game has been pushed to Summer 2022, while update 3.3 is now arriving in March instead of this month.
[Source – David Goldfarb on Twitter, Jaqub Ajmal on Twitter via MP1st]