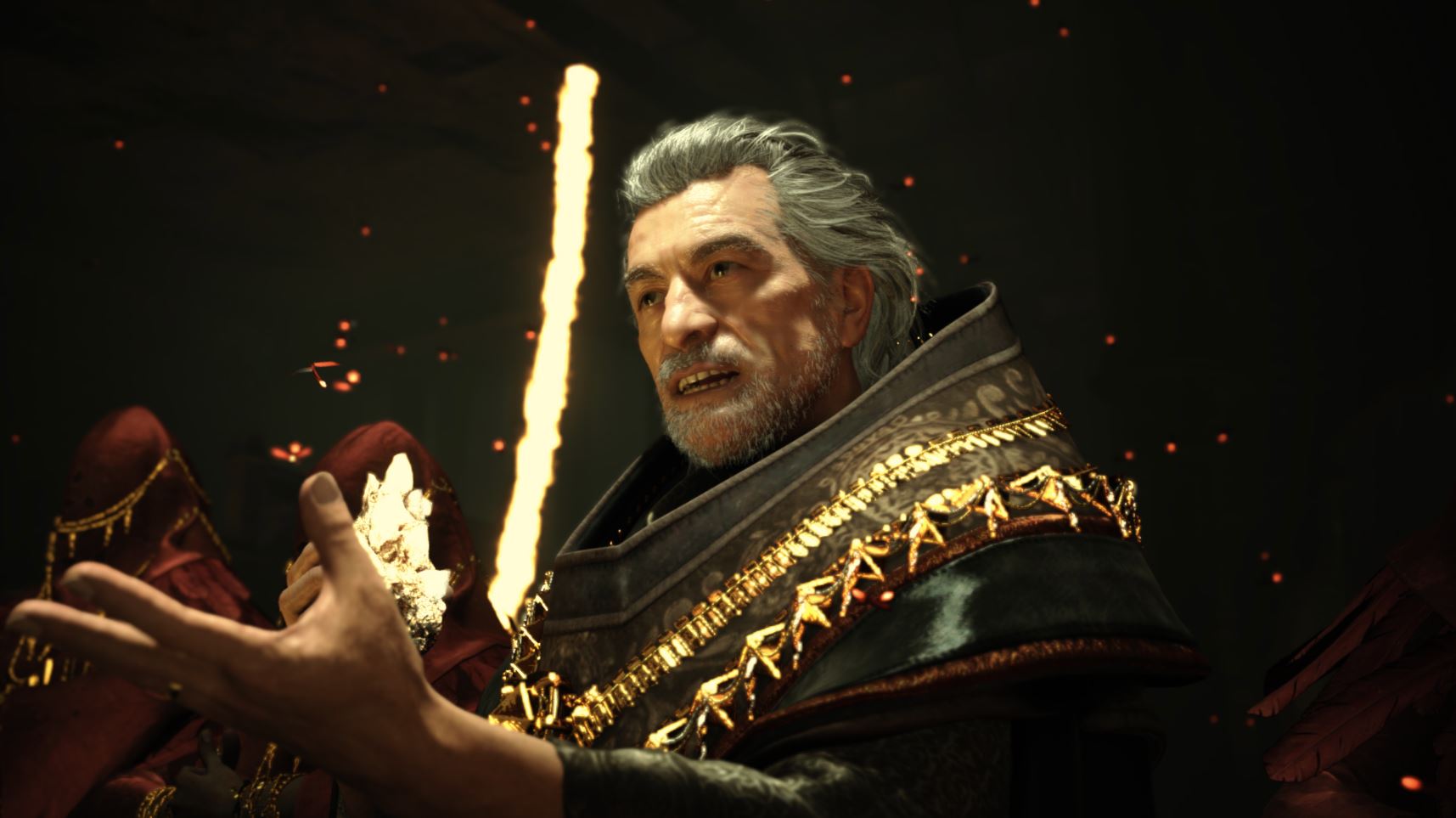 Earlier today, Square Enix confirmed that Forspoken is the full name for Project Athia and that it will hit PS5 in 2021. But, eagle-eyed viewers have noticed that the game might actually be connected to Square Enix's Agni's Philosophy tech demo from the PS4 reveal in 2013.
When Sony published the reveal trailer of the game it featured the sentence "introducing WITCH, the new narrative-driven adventure set in a beautiful yet cruel world" (Spotted by @APZonerunner). That has now been removed though. The Agni's Philosophy tech demo from the PS4 reveal, which was never turned into an actual game, spawned a second tech demo in 2015 called Witch, which used similar assets.
The lore of Agni's Philosophy was that there was a witch who was on the run in a hostile world and so far Forspoken seems to be pretty similar to that premise. Our character, Frey, looks like a witch and there is a lot of mythological elements to the game, such as dragons and beasts.
This could have just been an error on Sony's part, but we do find it peculiar. We wouldn't be too surprised if the assets and concepts used in both of these tech demos are actually translated into the base of what Forspoken is and the idea grew and grew from there and has slowly been gestating over many years.
You can watch both of the demos below and also see the latest trailer for Forspoken here.
If you didn't get a chance to catch the show, you can rewatch it here on our live stream page. You can also catch up with all the news from the digital showcase here.
Forspoken releases for PS5 in 2022.
Source – [PlayStation, @APZonerunner]