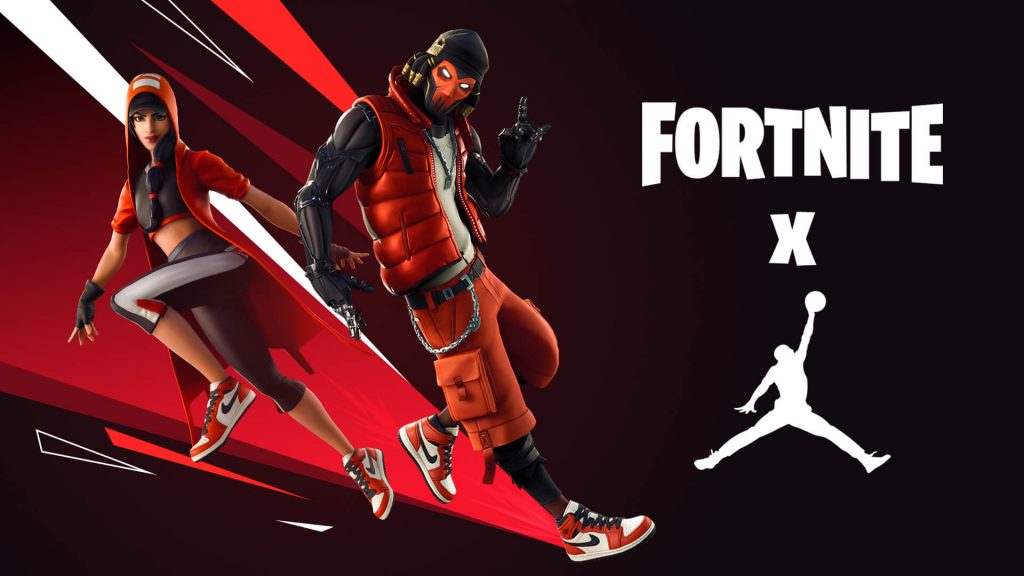 Epic Games has lifted the lid on the Fortnite 9.10 update patch notes, confirming another batch of fresh content for the every-man-and-his-dog's-played-it battle royale phenomenon. The biggest attraction with this week's update is the Fortnite x Jordan event, a new LTM that sees players nabbing coins and other prizes by performing stylish tricks, such as launching off massive jumps and grinding down city streets.
Fortnite 9.10 Update Patch Notes Detailed
Fortnite 9.10 also includes Hot Spots, which randomly select spots on the map and give them a higher drop rate for loot. Sniper Shootout Duos is also back in rotation, so you better make sure you're a crack shot as you'll only be using snipers in this one, with downed players being eliminated instantly.
Elsewhere, the Haunted House theme is now available in Fortnite's Creative mode, while Save the World has added the Space Rocks Wargames Simulation, which sees you having to cope with the threat of meteor showers. In addition, the new Soldier in the shape of Rex Jonesy, who looks pretty frightening in his backpack-equipped T-Rex outfit. No, really.
Epic has also been tinkering with weapons and items in battle royale. Shadow Bombs have had their availability reduced in floor loot, chests, and drop count, while the Combat Shogun will no longer spawn quite as frequently from floor loot and chests. A heap of bugs have also been fixed, including an issue where players were sometimes unable to exit a vehicle or fire/reload a weapon when reviving a DBNO teammate.
Be sure to have a butcher's at the full Fortnite 9.10 update patch notes here.
Fortnite Battle Royale launched for PlayStation 4, PC, and Xbox One back in 2017, and still remains one of the most popular games on the planet, having been played by over 250 million people globally as of March 2019.