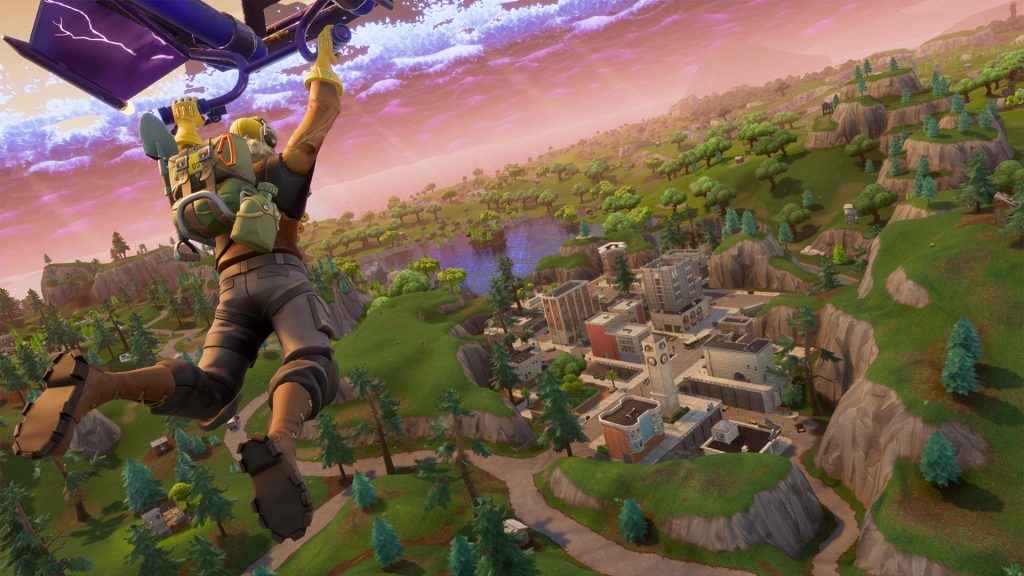 There's some spooky new cosmetics coming for Fortnite according to the latest leak. Discovered by data-miners, the Halloween skins are set to arrive just in time of the witching hour.
The skins were uncovered by Twitter user 'MystxcLeaks'. Sadly, there are no images to see what they'll look like, but we do know their code names.
Reason there are no pictures is because they arent in the files. AT ALL. Basically we are leaking things from future updates!

— Mystxc FNBR Leaks (@MystxcLeaks) October 6, 2018
Fortnite Halloween Costumes And More
First up, there's a bunch of Fortnite Halloween outfits.
Outfits
Scourge (Female) – cid_240_athena_commando_f_plague
Plague (Male) – cid_241_athena_commando_m_plague
Bullseye (Female) – cid_242_athena_commando_f_bullseye
Hollowhead (Male) – cid_243_athena_commando_m_pumpkinslice
Squashman (Male) – cid_244_athena_commando_m_pumpkinsuit
Onesie (Female) – cid_245_athena_commando_f_durrburgerpjs
Skull Ranger (Female) – cid_246_athena_commando_f_grave
Then, there's some new Fortnite Halloween emotes:
Emotes
Headbanger – eid_headbang
Sprinkler – eid_sprinkler
Behold! – eid_lookatthis
Electro Swing – eid_electroswing
Get Psyched – eid_powerup
There's also some new weapons, which includes the cool-sounding Pumpkin Slice!
Pickaxes
Herald's Wand – pickaxe_id_107_plague
Carver – pickaxe_id_108_pumpkinslice
TBD – pickaxe_id_109_skulltrooper
Finally, there's two new Halloween-themed gliders coming.
Glider
TBD – glider_id_084_plague
TBD – glider_id_085_skulltrooper
Right now, we don't know when they'll be available. In the meantime, there's a new Season 6 update due to launch. Fortnite update 6.01 is expected to go live on October 9, 2018.
You can view the full patch notes below.
Fortnite Update 6.01 Patch Notes
Limited Time Mode: Playground
Playground Custom Options
Added more options to Playground. Allowing you to change settings such as starting health, time of day, gravity, and more!
Weapons + Items
Chiller added.
Common Trap.
Can be placed on floors, walls, or ceilings.
Drops in stacks of 3 in Treasure Chests, Supply Drops, Vending Machines, Supply Llamas, and floor loot.
Applies icy feet to friends or foes, causing them to slide around with low friction.
Bug Fixes
Fixed an issue that could cause vehicles to become uncontrollable.
Gameplay
Made improvements to the motion controls for the Switch to make it feel more accurate and responsive.
Bug Fixes
Pets are now hidden along with your character when the camera is too close to you.
Toys now respect the streamer mode setting for player names in minigame messages.
Slightly increased the hitbox size on the Fancy Tomato to match its visual size.
Audio
The following adjustments have been made to Glider audio tells:
Muffled the audio if there isn't a clear line of sight between you other gliding players.
Bug Fixes
Fixed an issue where incorrect audio would play when a teammate was eliminated.
UI
Bug Fixes
Added star ratings to the UI elements of all trap items.
Mobile
Bug Fixes
Fixed an issue where players occasionally couldn't interact with items.