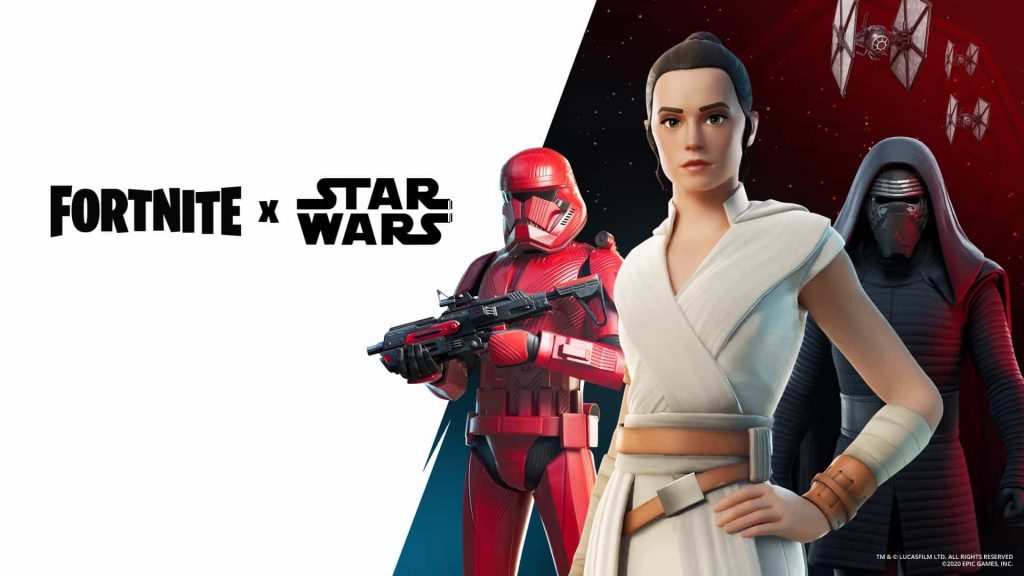 Epic Games has announced details on the Fortnite May the 4th event – that's Star Wars Day, in case you didn't already know – which adds lightsabers into the mix for the battle royale title. However, the Star Wars shenanigans will only be available for a very limited time.
Fortnite May The 4th Detailed
Fortnite's May the 4th festivities will only run until tomorrow, and includes a bunch of goodies such as Star Wars-related emotes outfits, back brings, and more via the in-game shop. In addition, you can wield green, blue, purple, and red lightsabers in the game.
With that said, May the Fourth be with you!
Fortnite was released for the PS4, PC, and Xbox One back in September 2017, and arrived for the Nintendo Switch the following year. The battle royale title pulled in a staggering two billion dollars worldwide by March 2019 and had been played by 250 million gamers.
Its competitors include PlayerUnknown's Battlegrounds and Apex Legends, although Fortnite still remains firmly ahead of the pack.