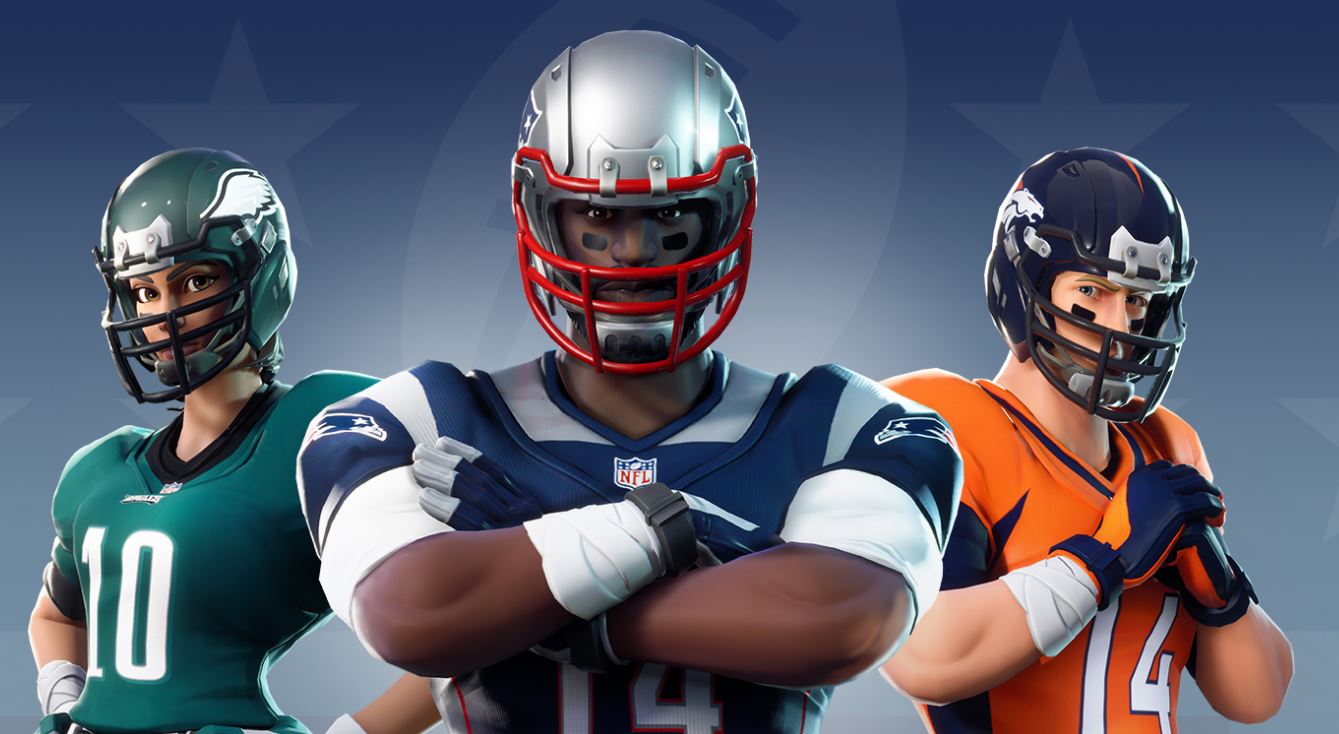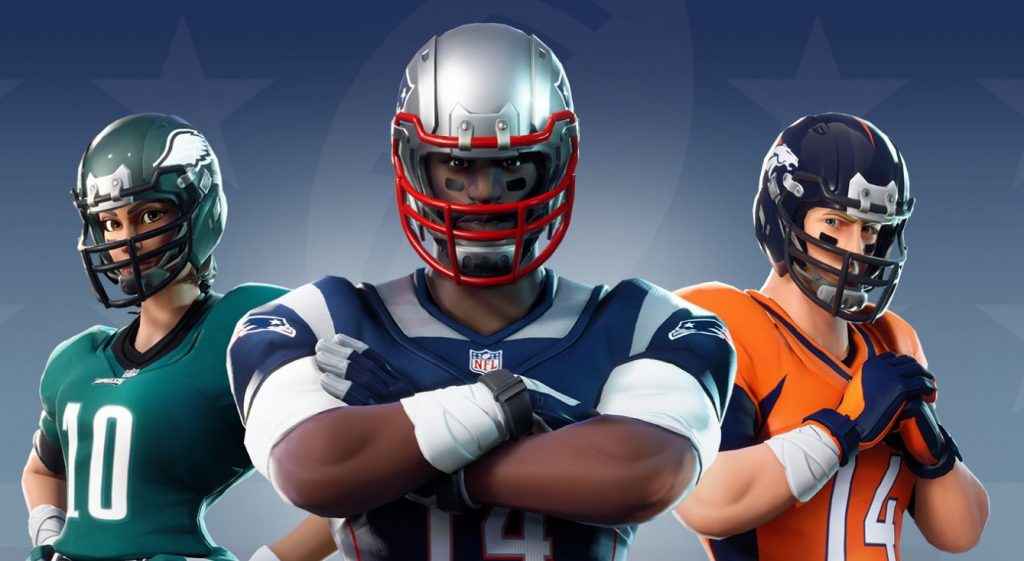 Fortnite has announced a brand new collaboration with the National Football League (NFL). This partnership between Fortnite and the NFL will begin on 9 November at 7 PM Eastern, 4 PM Pacific, and 12 AM GMT on the 10 November. From that point, players will be able to purchase NFL themed Outfits from the in-game Item Shop.
These outfits can be swapped to showcase any of the 32 NFL teams. There is also a unique Fortnite team. On top of that, you can choose the number that will appear on the back of the jersey, ranging from 0-99. A trailer showcasing some of the new outfits can be found below.
Wild and unexpected crossovers are not new to Fortnite. Earlier this year, an Avengers: Infinity War event was released to coincide with the movie's release. This event allowed you to pick up the Infinity Gauntlet in the game and wield it as Thanos, dealing ultimate devastation to your enemies.
The Fortnitemares Halloween event is coming to a close in the game. This event added in A.I. enemies to the Battle Royale mode of the game. It also added some Halloween themed gear and Halloween themed challenges. Finally, a new crossbow weapon was added with the mode.
Fortnite's other mode, Save The World, was originally going to become free-to-play this year. However, that has now been delayed to 2019. Save The World was the mode Fortnite originally launched with. It combined the traditional tower-defense gameplay with an extensive progression system for characters and weapons. It received a lukewarm reception, with the Battle Royale mode becoming more popular when it launched a few months later.
What do you think about these NFL skins for Fortnite?