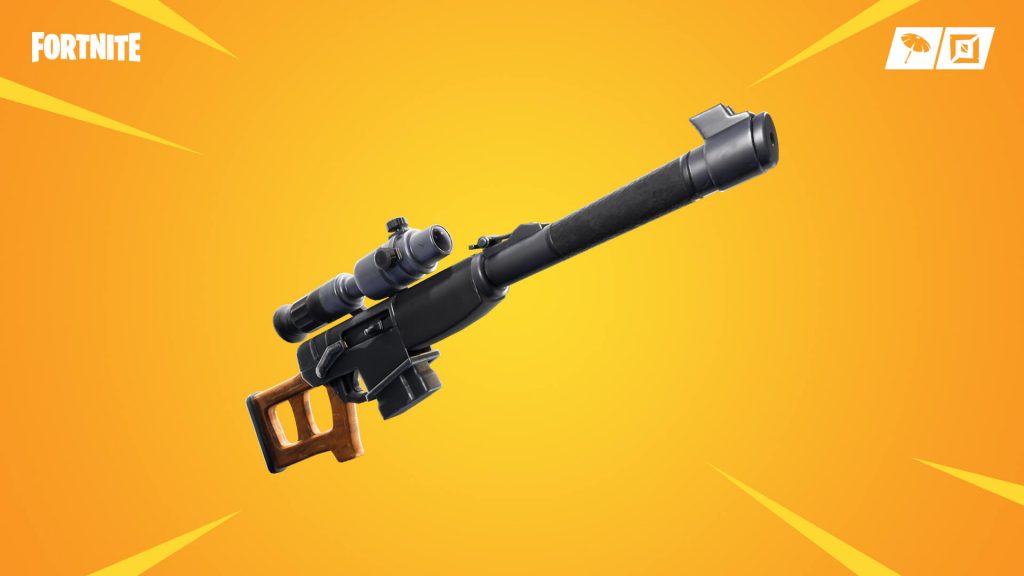 It's Tuesday, so that means Epic Games has another round of Fortnite patch notes for you to digest, this time for V10.00 content update. Last week's patch was a major addition for the battle royale title, kicking off Season X of the popular shooter. This time around, there's a couple of interesting things to take note of, including a new weapon and limited time modes.
Fortnite Patch Notes Revealed For V10.00 Content Update
First up is the Automatic Sniper Rifle, which obviously does what it says on the tin. If you fancy a bit of sharpshooting at a distance, then this is going to be your best mate. The rife is available in Rare, Epic, and Legendary flavours, and is capable of firing four rounds per second.
Meanwhile, a new limited time mode is coming soon in the shape of arsenal. Here's the full blurb:
Work your way through all of the weapons, starting with the higher rarities and ending with the lower rarities. The first player to get an elimination with the final weapon wins! Infinite ammo is on, and players will drop materials when they are eliminated.
Those of you who dabble frequently in the Creative Mode can take advantage of the Sky Station Showdown LTM, which sees you battling against other squads while capturing zones and scoring points. This was also featured on the stage at the Fortnite World Cup Creative Finals. Also available is the Junkyard LTM and the Viking Village Prefabs.
Check out a list of prefabs and galleries below.
New Viking Village Prefabs

Viking Ship
Viking Longhouse
Viking Armoury
Viking Hut A
Viking Hut B
Viking Hut C
Viking Stables

3 New Galleries

Viking Village Gallery
Viking Village Prop Gallery
Brown Cliff Snow Gallery
Save the World players meanwhile have a new Song of the Summer, where you have to help Crackshot make his way to the Radio Station to broadcast his latest ditty. The typewriter also makes a comeback, which in case you forgot is basically a Tommy Gun. It's best used as a mid-range weapon for attacking groups of enemies.
Check out the full Fortnite patch notes here.