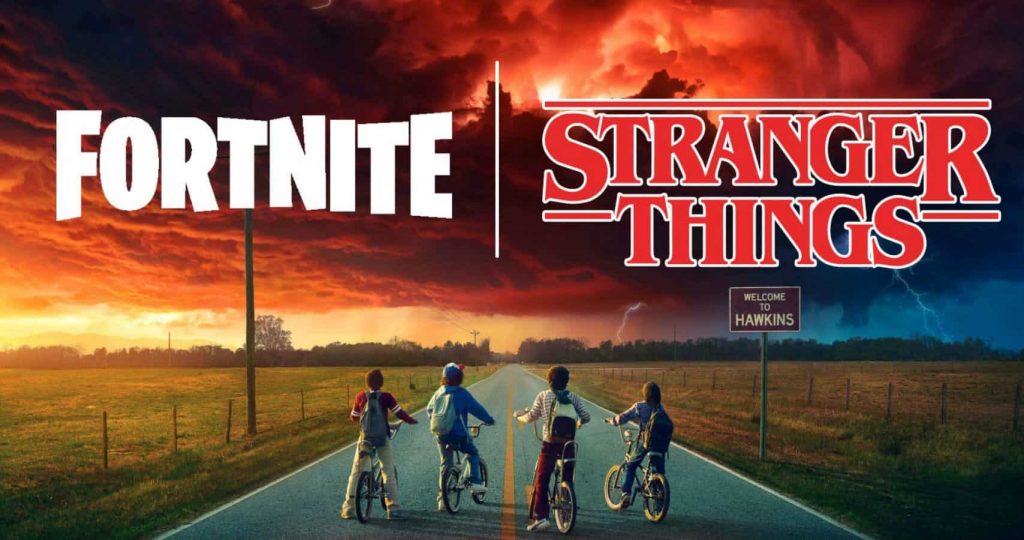 Epic Games' perennially popular shooter Fortnite has crossed over with Stranger Things this week, adding mysterious portals from the TV series in the game's Mega Mall. The timing is spot on, as Stranger Things Season 3 debuts tomorrow, July 4. Fortnite has obviously hosted numerous crossovers in the past, including Marvel's Avengers Infinity War & Endgame, and John Wick.
Fortnite Launches Stranger Things Portals
Players can now hit up the Mega Mall and find the upside down portals from Stranger Things doing the rounds. However, the Fortnite version merely transports you to another part of the mall, as opposed to taking you to the upside down. Ice creams also started to appear, which when collected, restored a bit of health.
In addition to the Portals, previous leaks have indicated that players will be able to purchase skins for Jim Hopper and Demogorgon. Chances are there will be more Stranger Things content will trickle into Fortnite following the Season 3 premiere, although for now what we have is pretty cool all the same.
Fortnite Battle Royale was released on PlayStation 4, PC, and Xbox One in September 2017, and is the free-to-play companion to Fortnite Save the World. It's by far one of the most popular games on the planet right now, having pulled in two billion dollars worldwide and been played by more than 250 million gamers.
Netflix's Stranger Things takes the form of a science-fiction horror series set during the 1980s, and debuted in 2016. Its first season focuses on the disappearance of a young boy following several supernatural events taking place in the town of Hawkins, Indiana, in November 1983. The second season takes place in October 1984, and picks up with the main cast attempting to return to normality following the events of the first season.
The show features Winona Ryder, David Harbour, Finn Wolfhard, Millie Bobby Brown, and Natalie Dyer.