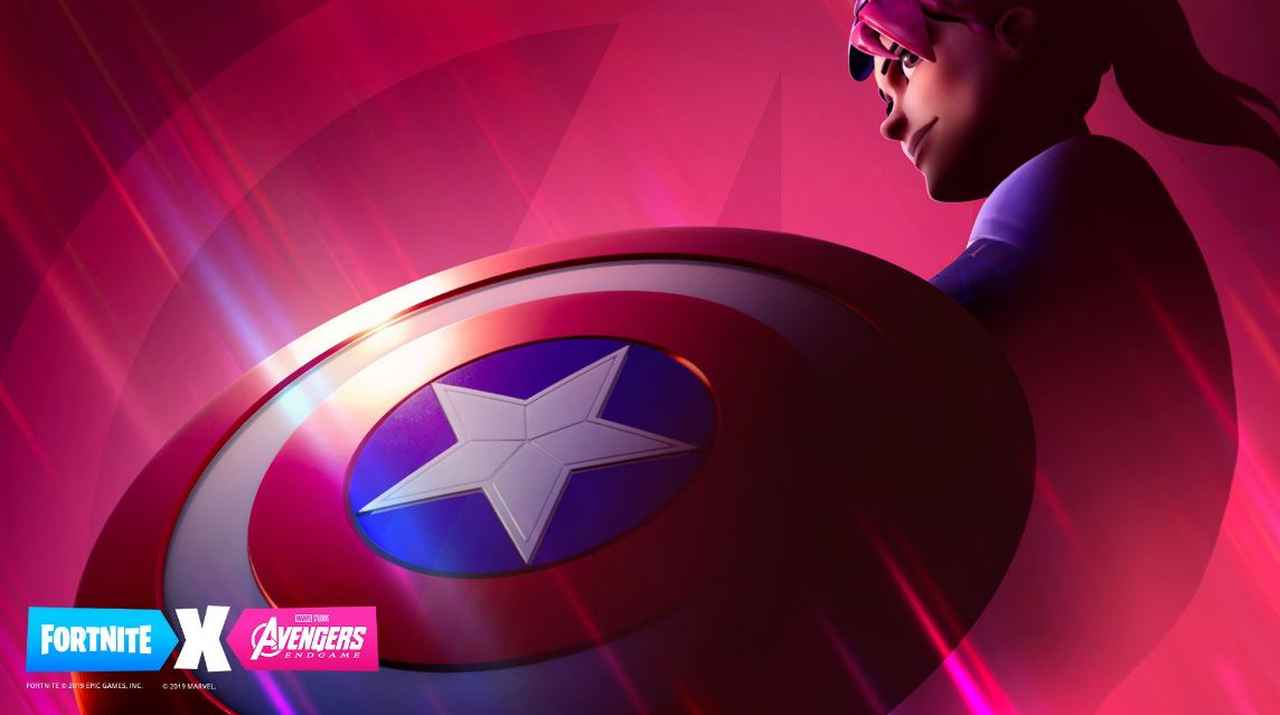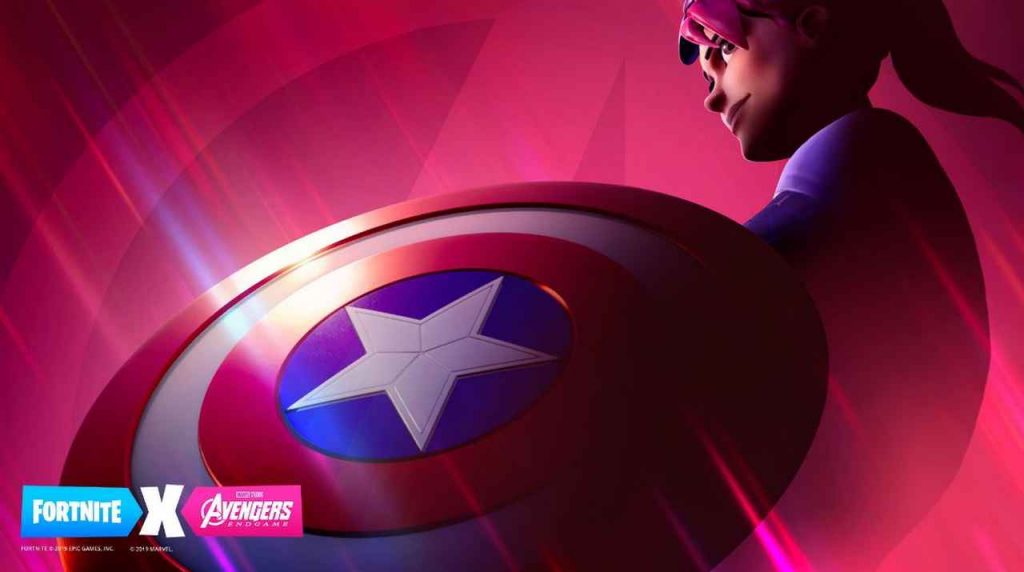 It appears that Marvel and Fortnite will be teaming up again this year to celebrate the launch of Avengers: Endgame in theatres this Friday. The official Fortnite Twitter Account teased the crossover in a tweet earlier today.
What this crossover entails is currently unknown. However, it will launch on Thursday, April 25, 2019. Last year we saw a Limited Time Mode introduced which allowed you to pick up the Infinity Gauntlet and turn into Thanos, devastating opponents with the power of the six Infinity Stones.
This year's crossover appears to be different as the teaser image shows Captain America's shield. Maybe we will get to wield the weapons that the original Avengers use, such as Thor's new Axe or Black Widows pistols.
https://twitter.com/FortniteGame/status/1120326459220987904
Fortnite's latest patch added a brand new limited time mode that tasks you with fighting in the air. In Air Royale, you fight to be the last plane flying, whilst taking out all your enemies. A brand new respawn mechanic was also introduced recently that takes a lot of inspiration from Apex Legends.
Fortnite is currently in Season 8 and a bunch of pirate-themed updates have been made to both the game and the map. The game has also added Ninjas.
Last week Sony lifted the lid on the next PlayStation console. One of our Editor's Mark Kriska took a look at the details revealed and discussed what the PS5 will mean for live service games, like Fortnite.
Fortnite includes Fortnite Battle Royale which is the FREE 100-player PvP mode in Fortnite. One giant map. A battle bus. Fortnite building skills and destructible environments combined with intense PvP combat. The last one standing wins.
What do you think about this crossover? Will you be playing it when it releases on Thursday? Also, what do you think this mode will be? Let us know in the comments.