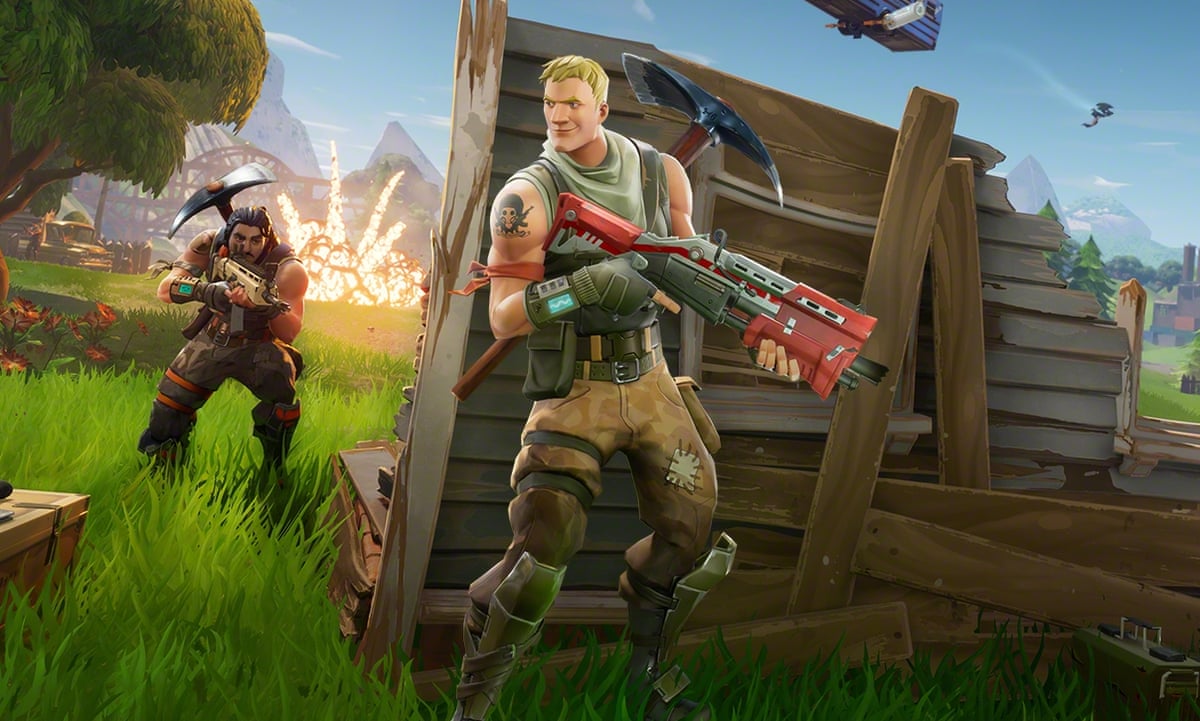 Epic Games has lifted the wraps off the Fortnite update 3.26 patch notes, which is now live for PS4, PC, and Xbox One versions of the battle royale title. If you're playing on PS5, then you're looking at Fortnite update 1.000.037.
Read up on the latest Fortnite patch notes below, via Epic Games.
Related Content – Sony PS5 Complete Guide – A Total Resource On PlayStation 5
---
SNEAK WEEK: THE FIRST INVASION WILD WEEK
The invasion is reaching its climatic conclusion as new tactics are being deployed weekly to turn the tide. Starting Thursday of this week, every Epic+ Pistol, Epic+ Assault Rifle, and all Bolt-Action Sniper Rifles will be replaced with their stealthy variants: Suppressed Pistols, Suppressed Assault Rifles, and Suppressed Sniper Rifles.
To avoid being seen as well as heard, the Aliens are countering this by deploying more Prop-ifiers across the Island. And in keeping up with trends, more vendors are supplying Prop Disguise services. Combine the sneakiness of a Prop Disguise with the silent precision of a Suppressed Sniper Rifle and the enemy won't know what hit 'em!
Sneak Week also comes with a Legendary Quest chain related to the week's theme, so jump in and earn extra XP!
MORE WILD WEEKS COMING!
Based on Alien and IO behavior, it looks like this is just the beginning: each Thursday until the end of the invasion, a new Wild Week and accompanying Legendary Quest chain will debut that's sure to shake up your strategy.
Message interception from The Bridge.
NEW MODE: IMPOSTORS!
v17.40 introduces the new mode Impostors. Ensure the safety and security of The Bridge — the IO's top secret facility — as an IO Agent… or sabotage the Imagined Order from within as a hidden Impostor.
In Impostors, players will take on the role of Agents or Impostors stationed at The Bridge. Complete Assignments like calibrating llamas and delivering Storm reports, but keep an eye out for anyone untrustworthy, because the Impostors will be sabotaging and eliminating anyone in their path. Report any dubious behavior and vote out who you think's an Impostor, but be careful not to choose incorrectly.
Impostors is available as a public match or with a private party sized four to ten. With danger around every corner, trust nobody…
Message interception end.
FILE ON THE BURST PULSE RIFLE
First there was Doctor Slone's special Pulse Rifle, but now another variant has appeared. Did the Aliens take the tech and add their own improvements? The Alien "Kymera" is selling the Burst Pulse Rifle, a Pulse Rifle that fires two-round bursts when aiming down sights and has a bigger clip size.
On a side note, if you do decide to approach Kymera, could you get a few pictures?
What else is new in Fortnite Battle Royale in v17.40:
CORAL CASTLE CHAOS
After a crater's been left in the place of Slurpy Swamp, the Mothership has moved on to its next victim: Coral Castle. As with Slurpy Swamp during its abduction, head to Coral Castle to battle in the Mothership's low-gravity tractor beam — hopping from one uprooted part of the POI to another.
The Aliens calculated that Coral Castle will take the same amount of time to abduct as Slurpy Swamp, so keep coming back during the week to see how things have changed.
MAJOR BUG FIXES
Fixed a Preferred Item Slots issue involving double item slot items, such as the Chug Cannon, moving to the incorrect slots when the player picked up a new item.
Fixed an issue involving Cosmic Chests being unopenable if a player had left the team during the match.
Fixed an issue that caused us to disable Prop Disguise services from vendors. These are now re-enabled.