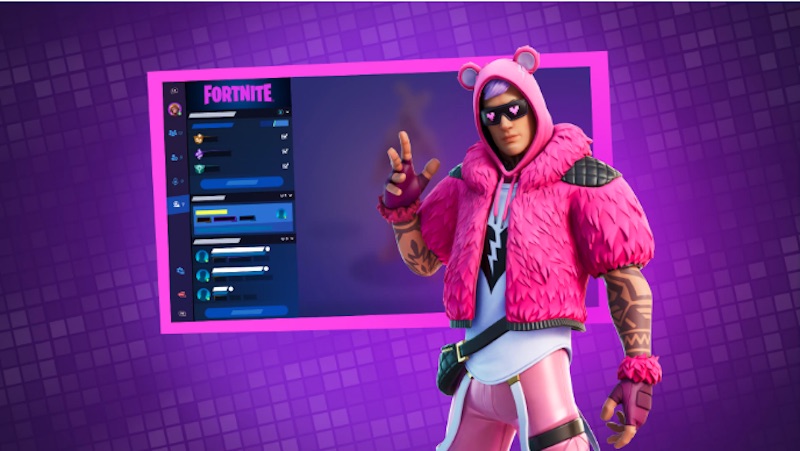 Epic Games has unwrapped the Fortnite update 3.60 patch notes for your viewing pleasure, which adds a bunch of Star Wars-themed content into the mix including Darth Vader's lightsaber and the E-11 blasters. Read up on the latest Fortnite patch notes below (note this update is also known as Fortnite 21.10).
Related Content – Sony PS5 Complete Guide – Everything Explained On PlayStation 5 For New Years
---
DARTH VADER'S LIGHTSABER – BE A FORCE TO BE RECKONED WITH
Darth Vader has begun his campaign for the Island, landing at a specific spot each match accompanied by Stormtroopers. Defeat Darth Vader and collect his dropped Lightsaber! With Darth Vader's Lightsaber, block incoming fire, throw it boomerang-style at enemies, and of course, swing it at those who get in your way.
Joining the Stormtroopers, E-11 Blasters have made a return! Find E-11 Blasters in Imperial Chests at Vader Landing Sites, and also from the Stormtroopers you eliminate.
CHAPTER 3 SEASON 3 SUPER LEVEL STYLES
You have an aura about you. In the Bonus Rewards section of the Battle Pass tab, bonus Styles for Chapter 3 Season 3 Outfits have been available for players who progress past Level 100. With v21.10, this Season's Super Level Styles have been added! Progress past Level 140 in Chapter 3 Season 3 and start unlocking the Platinum Rift, Lapis Slurp, and Auric Blaze Styles for Malik, Evie, Adira, Sabina, and Stormfarer.
SOCIAL TAGS + LOOKING FOR PARTY
Express how you play Fortnite! With the new option to add social tags to your profile, select up to three for other players to see. You can choose tags that express your favorite game mode(s) (2v2, Deathrun, Free For All, etc.), your gameplay vibe(s) (Chill, Mic Off, Mic On, etc.), and your preferred competitive event(s) (Cosmetic Cup, Hype Cup, Lightning Cup, etc.). You'll also be recommended Fortnite experiences based on your social tags.
To add social tags to your profile, click on your profile icon in the Sidebar, then select +Add Tag. Once you have at least one social tag, you'll be able to send party invites to and receive party invites from players with matching tags (who are in your server region). These party invites can be sent from the new Looking For Party section in the Sidebar. This section is Fortnite's very own LFG (looking for group) feature where you can party up based on interest and region.
In this section, you will need to turn on Looking For Party in order to start sending and receiving invites from players. At any time, you can turn Looking For Party off. When off, you'll stop receiving invites and have your sent invites expire. When playing Duos, Trios, Squads, etc., using Looking For Party is optional — the normal invite system for partying up will remain.
Social tags and Looking For Party are features currently in testing. These features will be incrementally rolled out to all players at a rate dependent on the test.
REALITY SAPLING BALANCE CHANGE
Fortnite Reality Sapling
We've made adjustments to the amount of Reality Fruit a Reality Sapling can grow based on its rarity. In each growth cycle, Reality Saplings will now grow:
3 fruits when Uncommon or Rare
2 fruits when Epic
1 fruit when Legendary or Mythic
VISUALIZED AUDIO ADJUSTMENT
We've reduced the detection radius of the "Visualize Sound Effects" indicator for footsteps, Chests, and vehicles to better match the distance when that sound would be audible. This will mean the source of these sounds will need to be closer before appearing on your HUD.
COMPETITIVE NOTES
The Darth Vader boss, Darth Vader's Lightsaber, Stormtroopers, and E-11 Blasters are not included in competitive playlists.
SAVE THE WORLD | V21.10 HOMEBASE STATUS REPORT:
KICK UP DUST IN THE BLASTED BADLANDS
16StW BlastedBadlands Social
The Blasted Badlands Venture season is back in v21.10, complete with the Rage Meter modifier, Venture Level rewards, and returning Venture Challenge Quests. The Rage Meter modifier prevents energy from regenerating on its own, while also dramatically reducing your ability cooldowns and increasing their damage. Low on juice? Eliminating Husks refills your energy bar. Energy management is the name of the game in the Blasted Badlands! TIME TO HIT THE ROAD
13StW HitTheRoadLoading Social
Escort characters with unique modifiers in the Hit The Road Questline and keep the van vibes rollin'. First up is Quinn; her modifier boosts your shield's regeneration with "Shields Up!" Next on deck, Crackshot's "Concussive Shieldbreak" knocks enemies back when your shield runs out. As their road trip continues, each character's modifier will grow and evolve. Hitch a ride and help broadcast their Songs of the Summer!
Complete each stage of Hit The Road for awesome rewards. Help out Quinn and nab Rex Jonesy, a Soldier equipped with the "Saurian Might" perk that boosts ranged damage based on your current health, and the fast-firing boombox Staccato Shotto shotgun for assisting Crackshot! Also on board is the Rad Llama. Exchange 500 Hit The Road tickets and crack one open for an assorted bundle of four Rad Heroes and five Boombox Weapons.DENNIS IS BACK
13StW Dennis Social
Burger boss turned Hero – Dennis' Impostor Questline follows his journey from survivor to warrior! With the unique perk Burger Buff, turn your eliminations into tasty Burgers for health and energy regen.
MEET TONI
20STW SkateParkRoyalty MOTD 1920×1080
The Skate Park Royalty Pack is now available! With chill confidence and effortless style, Toni rules the ramps. Drop in and carve your own way with the new Pack featuring:
Toni Outfit
Ollie-Oop Back Bling
Inline Impactor Pickaxe
And in Save The World specifically:
Access to "Save the World" PvE Campaign
Toni Challenges: Earn up to 1,500 V-Bucks by completing Save the World daily quests
Challenges are unlocked after having completed the "Homebase Stormshield Defense 3" mission in the "Save the World" campaign.
Note: The cosmetic items of this Pack will be shared through Battle Royale, Save the World, and Creative. This new Pack will have no impact on existing Founder daily login rewards or their V-Bucks earned, which is exclusive to early access Founders. These Outfits may appear in the Item Shop in the future.
SURVIVORS, SURVIVORS EVERYWHERE
In 21.00, we adjusted Rescue The Survivor missions. As soon as you rescue all Survivors the mission will end, cutting out your time waiting for the mission timer to finish counting down.
With 21.10 we're continuing improvements in this area, fixing some interactions where Survivors wouldn't spawn and adding more camps so you can save 'em all! We've also modified this mission to spawn more survivors than is needed to earn the Platinum badge, making them easier to find and giving you some flexibility when rescuing everyone.
CONSUMABLE CHANGES
Consumable food for Wildlife now drops from containers in addition to normal loot like crafting materials and ammo, instead of replacing them.
The stack size of all consumables have increased to 999 so each type takes up only a single inventory slot.