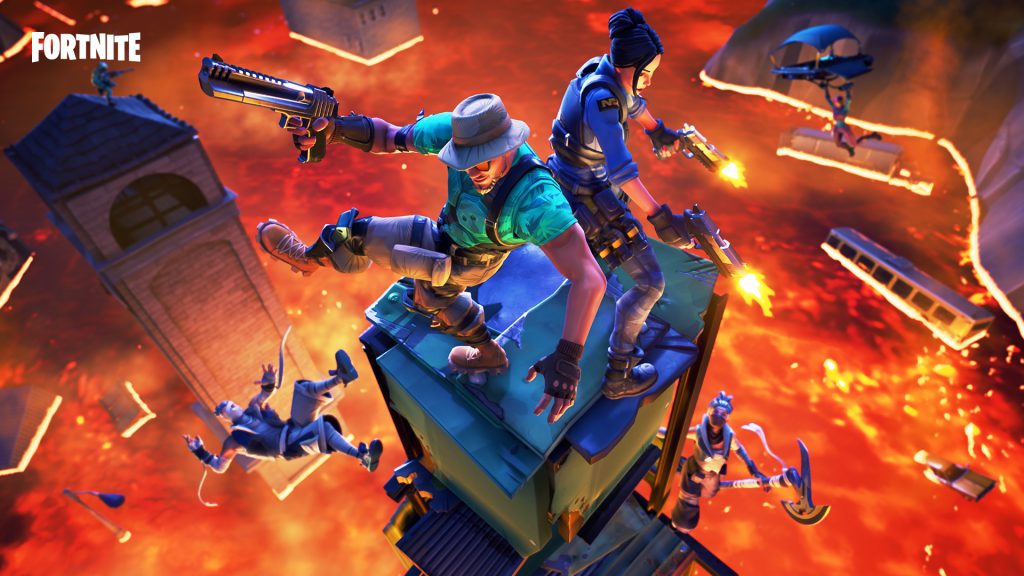 Update 03/04/2019 @ 10:47 – Epic Games has released a second wave of content in the Fortnite v8.20 update.
Leading the way for Battle Royale is a brand-new LTM, Sniper Shootout, in which long-range rifles and precision shooting are the order of the day. Additionally, players will be able to find an explosive new type of bow dotted around the island which, unlike its more traditional counterparts, utilises arrows tipped with shotgun shells. Ouch.
Fortnite Creative also has access to the aforementioned Boom Bow, as well as a number of supplementary Geometric Galleries that allow players to add "even more unique shapes" to their creations. While Save the World gets a powerful new weapon in the form of the Cannonade Launcher.
A full list of everything included in today's content update can be found on the Epic Games website.
Original article 27/03/2019 @ 16:27 – Patch notes for the Fortnite v8.20 update have been released by Epic Games.
This week's highlights (separated below by game mode, as always) include the wonderfully nostalgic Floor is Lava LTM in Battle Royale, a new Creature Spawner in Creative, and a brand-new pirate-themed questline in Save the World.
Fortnite v8.20 Update – Battle Royale
Just like the game we all played as children, Fortnite's Floor is Lava LTM pits players against one another in a desperate race to the map's highest peak as the island is gradually submerged in red hot lava. Whilst picking up loot and gunning down anyone who is unfortunate to get in their way, naturally.
Elsewhere, Arena Game Mode, a league-based event in which players must earn 'Hype' in order to progress up the rankings, arrives in Battle Royale. Alongside the Duos-only Luxe Cup tournament, a brand-new Poison Dart trap, and a trio of new consumables: Bananas, Peppers, and Coconuts.
Otherwise, amidst a litany of bug fixes and gameplay tweaks, the biggest news is that Epic has made some slight but important modifications to The Baller, the most significant of which eliminates collision damage.
A second, even bigger change will be made as part of the v8.30 update. Making it possible for players to penetrate The Baller's glass shell.
Fortnite v8.20 Update – Creative
Moving onto Fortnite Creative and the most notable aspect of today's update sees the arrival of two new features.
The first is the Creature Spawner which lets creators "set up fiendish challenges" for themselves and their friends using the game's bestiary of colourful enemies. While the second is, quite literally, a Shooting Gallery. No points for guessing how it operates.
In addition to the above, Epic has also added:
A new portal in the hub, making it easier for players to access the Battle Royale island
New win conditions, scoreboards etc. specific to the Creature Spawner
The Infinity Blade
Dirt, Grass, and Cobblestone Floor galleries, as well as a Tropical Rock Gallery
Sundry new options for the Team Settings & Inventory device
And the aforementioned Poison Dart trap
Fortnite v8.20 Update – Save the World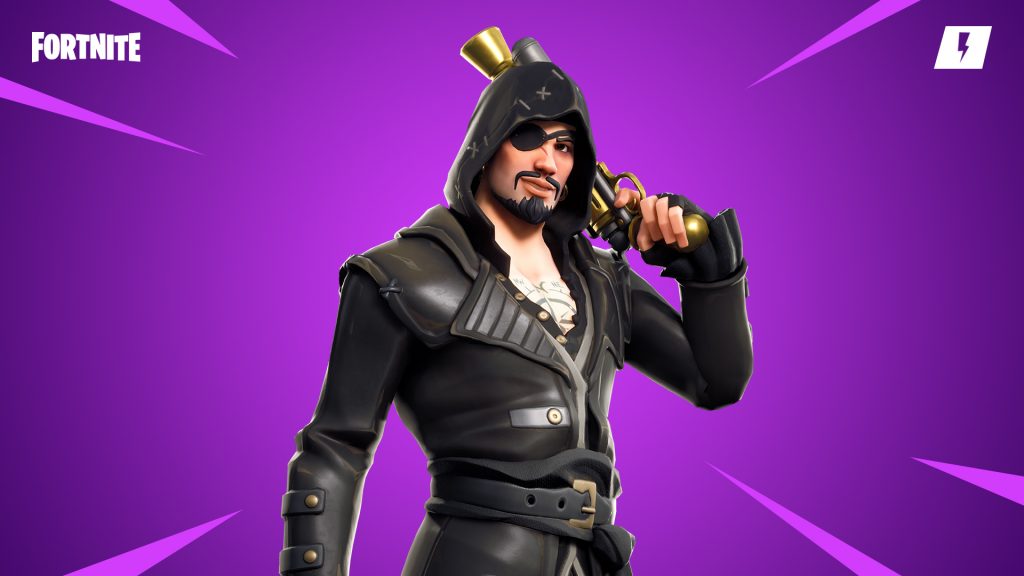 Rounding out the v8.20 update is another swath of changes to Save the World. Headlined this week by the arrival of a new questline, titled Yarrr!
Completing the new questline will earn players various themed rewards, including Blackbeard the Blackhearted, the Corsair Sword, and Jack's Revenge Pistol.
Pirate Llamas, meanwhile, have also arrived. Costing 500 Spring Tickets each, Pirate Llamas are full to bursting with everything from trap and Steampunk weapon schematics, to any of Save the World's five new piratical heroes: Hybrid, Crossbones Barret, Buccaneer Jonesy, Swashbuckler Keelhaul, and Privateer Hype.
Head over to the Epic Games website for a comprehensive breakdown of everything included in today's patch.