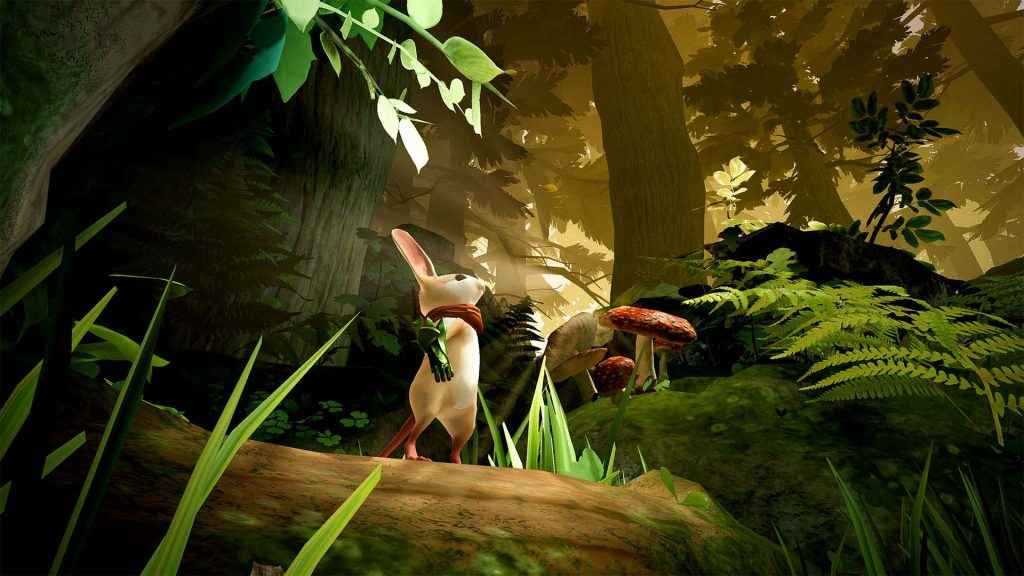 A free update for the popular PSVR title Moss has been released today. Titled the Twilight Garden, this update adds additional environments, challenges, story content, and extra abilities. This news is something we have been really looking forward to and a definite reason to fire up Moss again to try out the new content.
Who Doesn't Love Free DLC?
It's nice when you get things for free, especially when the free things are good and for something as fun as Moss. So what will we be doing in the update? Well, you will find strange portals have appeared throughout the base game. These portals will lead you to the Twilight Garden and apparently, it will be like no other location you have seen in Moss thus far.
The land you find yourself in is rarely visited by outsiders and is filled with sprite artefacts. You will reunite with familiar characters from your previous adventure. You will set off on new challenges and face many hazards ahead. As a bonus for completing these challenges, you will be rewarded with a magical gauntlet and an armour set. This, in turn, gives you access to new skills and the ability to reveal hidden pathways throughout your new surroundings.
Along with your new clobber, you will also be granted a brand-new sword. This new blade will allow you to augment Quill's fighting style, allowing for more rapid successive attacks. With the new sword you will notice a more fluid fighting style and hopefully, have a lot more fun in the combat sections of both the new areas and the base game environments.
Moss
Moss was first released on February 7th 2017 and you can read our review here. We really enjoyed it and thought it was a must for all PSVR owners. It has some great ideas and really felt like a step forward for the PSVR platform at the time.
If you have a PSVR headset and are interested in some new titles to try, check out our 20 best PSVR titles.
Will you be dusting off your PSVR headset? Did you enjoy Moss the first time around?
Let us know in the comments below.