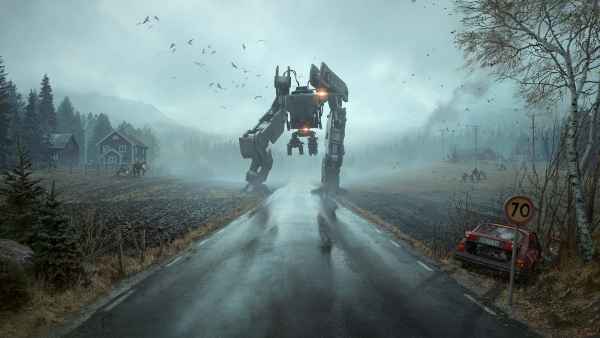 Avalanche Studios may well be pretty busy with Rage 2 and Just Cause 4, but that hasn't stopped the Swedish developer from creating an intriguing new IP as well.
Generation Zero sees you plonked into a reimagined Swedish countryside in the 1980's, and it just so happens killer death machines have invaded, and it's your job to stop them. You can even employ up to three other friends to aid you in the fight too.
The announcement trailer shows us machines that have an animalistic running style and a delightfully clunky visual design that evokes the practical effects feel of an 80's movie. Naturally, there are some ominous synth tones, and some very 1980's protagonists doling out the punishment to the machines.
On its web page, Avalanche summarises the key features for Generation Zero.
Explore a vast open world, rendered with the award-winning Apex engine, featuring a full day/night cycle with unpredictable weather, complex AI behavior, simulated ballistics, highly realistic acoustics and a dynamic 1980's soundtrack.
It's clear to see the tech (APEX) used to create the achingly beautiful and atmospheric wilderness of theHunter: Call of the Wild has been put to further good use in Generation Zero. The premise for this shooter certainly catches the eye, so we can't wait to see more of Generation Zero in action.
Generation Zero is out 2019 on PS4.