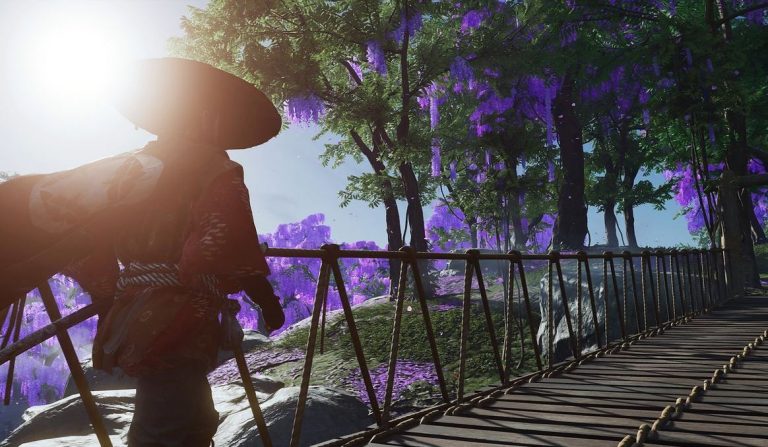 Jason Connell, Sucker Punch Productions' Creative & Art Director, has revealed that the PS5 features included in the upcoming Ghost of Tsushima: Director's Cut are more than just 'generic hardware upgrades,' which is probably why we're looking at a price for the upgrade for existing users.
Speaking with Press Start, Connell revealed that the features are "tightly connected" to the new Iki island experience.
The thing that I think is important for people to know is that, those features that make it so specific to the PS5, we didn't just work on those as a generic hardware upgrade, they are fully enveloped into the Iki expansion and Jin's experiences on Iki.

They were really tightly connected to one another, so that's kind of the reason why we didn't look at them as kind of separate. We really wanted those two to sing together, and that's the base reason why.
Related Content – Sony PS5 Complete Guide – A Total Resource On PlayStation 5
Ghost Of Tsushima: Director's Cut is scheduled for release on PS5 and PS4 on August 20, 2021. As mentioned, the upgrade for existing Ghost of Tsushima users won't be free, but will cost you less than a full release at $19.99 via preorder.
Following the August 20 release, if you happen to snap up Ghost of Tsushima: Director's Cut on PS4 and later decide to upgrade to PS5, it'll set you back just $9.99. If you own the regular version and want to upgrade beyond this date, expect to pay $29.99 for a shiny next-generation makeover.
[Source – Press Start]